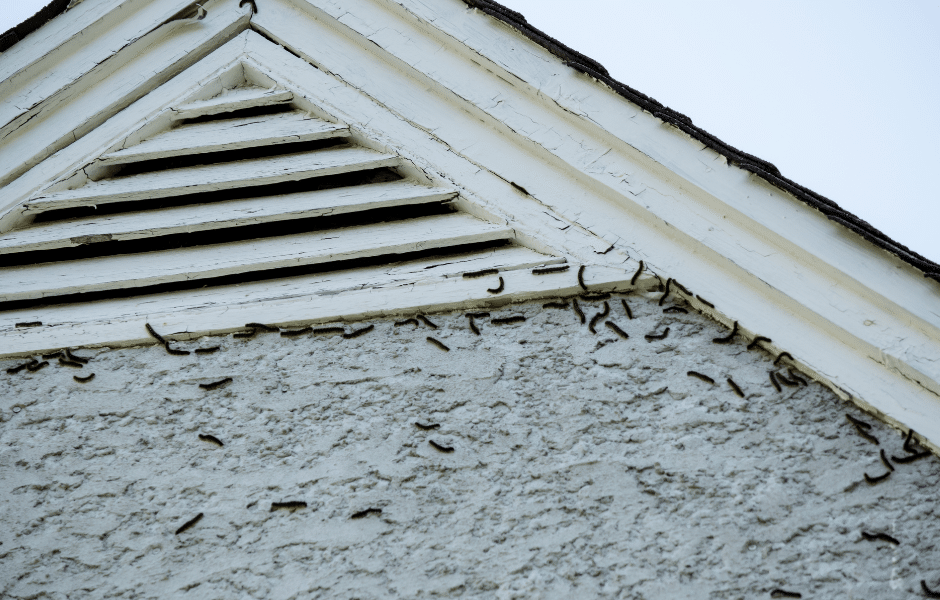 Get the Pests in Your Attic Out!
Your home attic is dark, hardly visited, and full of old junk- the perfect home for pests.
Unfortunately, it's not uncommon to cross paths with creepy crawlers- or flyers– in your attic at some point. And that's why Proactive Pest Control is proud to present you with all the answers to your attic pest removal questions.
Read on to discover what pests may be in your attic and what signs to look out for.
Most Importantly, learn how to get the pests in your attic out!
Common Attic Pests in Georgia Homes
Whatever the pest may be, Proactive Pest Control has you covered! If you find any of these pests in your attic, contact the professionals as soon as possible.
The following creatures are commonly found in attics of Georgia homes.
Rodents
Mice, rats, and squirrels are the rodents you are most likely to find scurrying around in your attic.
Rodents are especially attracted to attic spaces for shelter from harsh weather conditions. In the winter, mice and rats will escape the cold by entering warm houses. They often hide in the secluded and dark attic, going virtually unnoticed.
You will often hear a rodent in your attic before seeing it. Squirrels and roof rats are known for pitter-patter and scratching noises as they build their nests and search for food.
These rodents can be a significant threat to the safety and health of you and your family. If you discover a rodent in your attic, contact Proactive Pest Control to safely and properly remove it.
Insects and Spiders
For many homeowners, finding insects or spiders in their attic is a nightmare come to life! And unless you are on top of attic pest prevention measures, your attic is likely home to several bugs.
Insects like cockroaches and termites are dangerous attic pests. Cockroaches can spread bacteria on surfaces, and termites can cause severe damage to the structure of your home. On the other hand, Ants are more of a nuisance than a threat.
Spiders cause little harm to you and your home. Most will not bother you unless you bother them. Spiders are known for getting rid of many pesky insects, making them more of a service than a nuisance in many cases. That being said, no one likes running into their webs and not knowing where the spider has landed.
Call the professionals to effectively squash the problem if your attic is infested with spiders or any bug.
Bats
Bats entering the attic of your home is a little less likely than any other pest. Even so, it is important to know what to look out for and how to handle a bat problem.
If bats are in your attic, one of the first indicators is the odor of their droppings. People also will hear the flapping and scrapping of bat activity at night.
Bats are a serious health threat in your home. It is hazardous to attempt to trap a bat yourself, and the use of bat poisons is illegal in most states.
When it comes to bats, immediately contact the attic pest removal experts at Proactive Pest Control.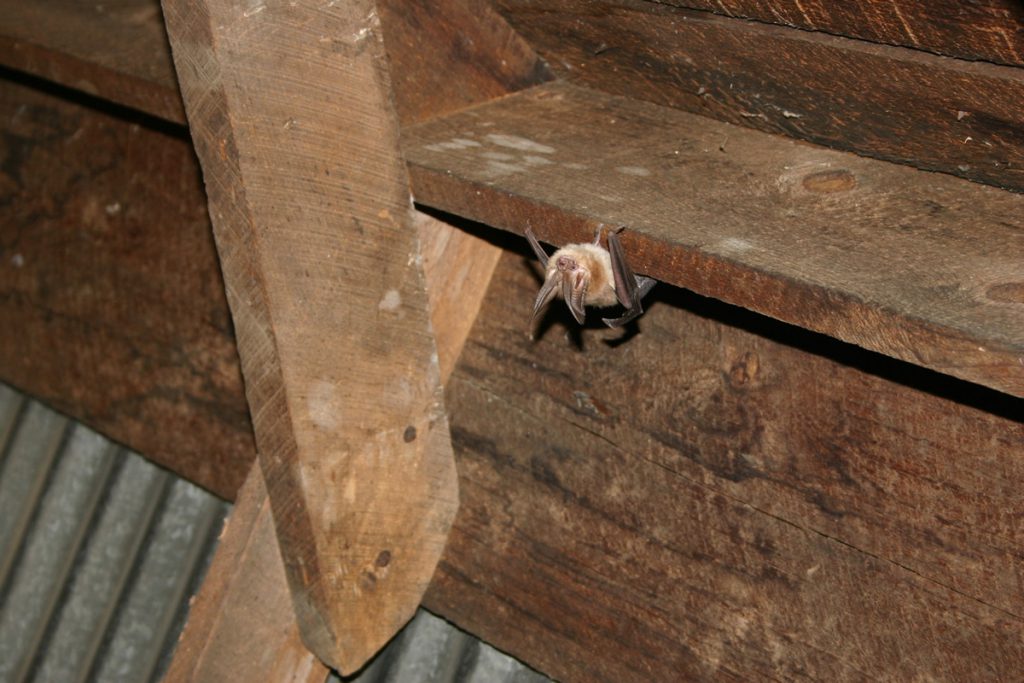 Signs of Pests in Your Attic
Attic Pests are expert hiders who typically live in dark and hard-to-reach places. It is essential to know all the signs that lead to discovering pests in your attic before seeing them. If you are already seeing the physical creature, there probably are many more from where it came.
Sounds Coming from the Ceiling
Attic Pests like squirrels, rats, and bats are noisy and rowdy. You can identify these creatures' presence by scratching sounds, flapping noises, and scurrying claws.
The next time you hear mysterious noises coming from your ceiling, consider calling your local pest removal company.
Disturbed Material and Objects
Give your attic a quick visual inspection when the time comes to pull down the Christmas decorations. Look for displaced insulation, chewed cardboard boxes, torn papers, and anything out of the ordinary.
Pungent Odors
Some attic pests leave behind obvious odors. Bats, as mentioned before, produce smelly droppings. More likely, if an odor is coming from your home attic, it is the smell of a diseased animal.
Act right away if you discover a dead pest in your attic or home. Animal carcasses can cause disease and attract more pests.
Attic Pest Removal and Prevention
With any attic pest, removal can be tricky and potentially dangerous. Upon discovering threatening pests like roaches, termites, bats, and rodents in your attic, leaving the removal to a trusted professional team is best. Attempting to handle these pests on your own means risking your health and safety.
Luckily, there are several ways to actively prevent pests from finding their way into your attic.
How to Safely Handle Attic Pest Removal
The homeowner can sometimes remove ants and other small bothersome insects. The biggest challenge to consider in attempting removal yourself is locating the critter's source or nest. If you have trouble removing an attic pest or realize the infestation is much larger than you had anticipated, give the experts a call at Proactive Pest Control.
Your safety is our utmost concern, so if you are considering taking action yourself, be sure to take note of our pest removal safety tips:
Properly handle store-bought poisons and traps by reading the directions and warnings for the specific product.
Act quickly upon the discovery of pests in your attic. Many of these creatures can reproduce at incredible rates, such as house mice. For termites and rats, a lot of damage can be done to your property in a short amount of time.
Wear the correct protective gear if removing pests- dead or alive- from your attic. Mice, rats, cockroaches, bats, and squirrels all have the potential to spread illness-causing bacteria. Plan ahead and gather the safety gear that might be necessary, like gloves or a mask.

Attic Pest Prevention Tips
Once the attic pests are removed from your home, make a habit of the following prevention tips to keep the critters out for good.
Seal any holes or entryways on both the main structure of your home and the attic.
Never leave food or trash sitting outside.
Use clever and humane animal prevention measures like exclusion doors.
Keep windows and doors shut.
Replace pest-attracting cardboard boxes in your attic with plastic storage bins.
Before loading things into your home attic, inspect them for hitchhiking bugs.
Hassle-free Attic Pest Removal with Proactive Pest Control
Have you been hearing the ominous sounds of creepy pests hidden away in your attic?
Perhaps you've already witnessed the damage done by termites or house mice.
Or maybe you've even discovered the nest of a colony of ants.
Whatever your attic pest problem may entail, Proactive Pest Control has your back.
You can trust Proactive Pest Control for friendly, guaranteed pest management. The professionals at Proactive will work diligently to gain your trust and deliver total satisfaction. Using the latest technology and cutting-edge treatment plans, we have the solution you need for a pest-free home.
Contact us for a FREE consultation. We'll show you why Proactive Pest Control is northeast Georgia's first choice for pest removal.