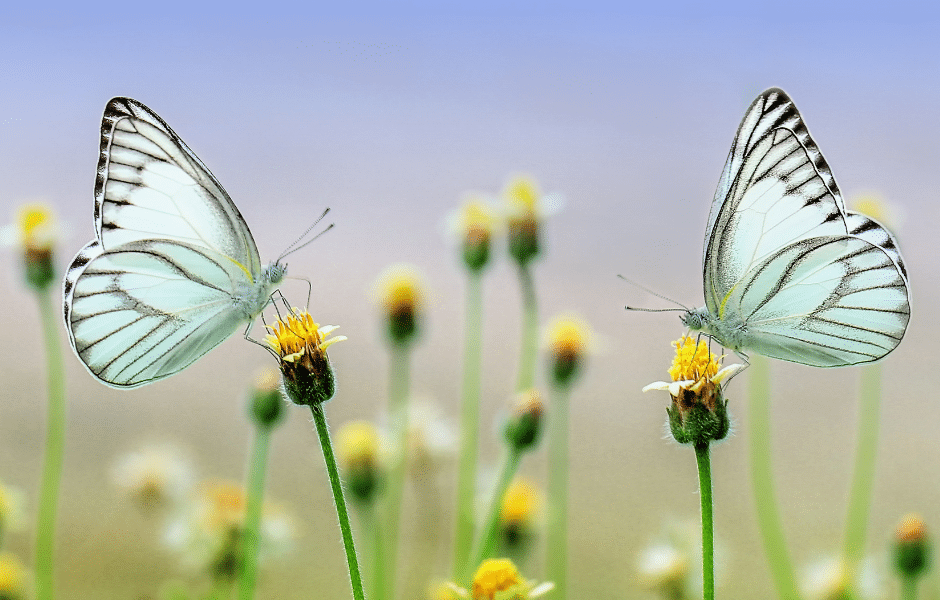 As temperatures warm and flowers bloom, many of us come alive at the start of the Spring season. But we aren't the only ones.
Pests of all shapes and sizes also celebrate springtime, becoming more active when winter's harsh weather is gone.
Just take a closer look, and you'll see ant colonies are getting back to their bustling lifestyles, rodents are ready to breed, and bumblebees are enjoying the sweet nectar of freshly bloomed flowers.
Spring is the perfect time to get back to outdoor activities like picnics, hikes, and backyard soccer matches. Although, with the increased activity of pesky critters, the key to staying safe and truly enjoying this time of year is to know what you are up against.
Discover what pests to keep an eye out for in Georgia this spring season. And to ensure the good times won't be squashed by a pest infestation, Proactive Pest Control shares with you our expert pest prevention tips.
Common Spring Pests in Georgia Homes
Ants
Although ants are active year-round, cold temperatures slow them down. So, with the approach of spring, increased activity is a guarantee. In the search for food and shelter, ant colonies may settle in the hidden corners of your home.
Many ant species make their way into Georgia homes during spring, but the carpenter ant is our biggest threat. These ants will nest in walls and can cause significant damage to the structure of the building. If you happen upon a carpenter ant, there is always more on the way, so be sure to act immediately and call your local pest control company.
Signs of Ants in Your Home:
Sawdust near a small opening on a wall or wood surface
Piles and trails of soil or dirt
Faint rustling sounds coming from the walls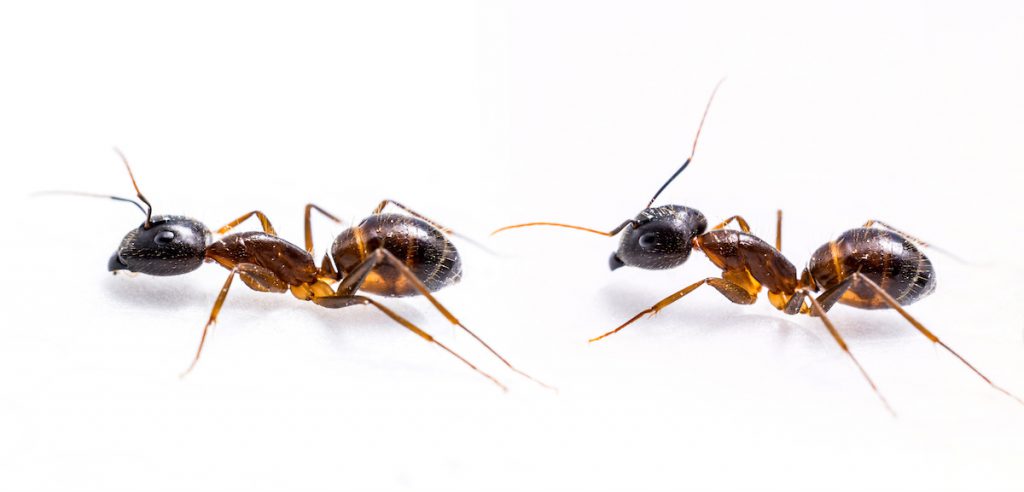 Flies and Mosquitoes
Several types of flies overwinter from November through February, especially in areas that experience more extreme temperatures. Overwintering is similar to hibernation. During this time, insects will find a safe spot to essentially rest and conserve energy. Unfortunately, this means when temperatures warm for spring, flies, and mosquitoes are back to buzzing around even more than before.
Both flies and mosquitoes can carry diseases that are harmful to humans. Flies spread bacteria to the surfaces they meet, while a mosquito bite directly infects the person. As a result, the person can become extremely ill.
Signs of Flies and Mosquitoes in Your Home:
Tiny larvae floating in stagnant pools of water in or around the home
Maggots or eggs in exposed food or pantry products
Groups of flies or mosquitos swarming light sources in or around the home
Spiders
These creepy crawlers are some of the most dreaded and feared pests for homeowners. Fortunately, most of the spider species dwelling in Georgia are harmless. In fact, spiders can be of service to you and your family by eating other pesky insects like flies and ants.
Keep an eye out for the rare occurrence of a black widow or brown recluse spider. These two species carry potent venom, and when a human is bitten, life-threatening symptoms can send them to the hospital. We are lucky that the two species typically stay away from homes, but crossing paths with a brown recluse or black widow spider is not impossible.
Signs of Spiders in Your Home:
Webs in or around the property
Spider eggs encased in a silky ball
Signs of activity in dark and damp places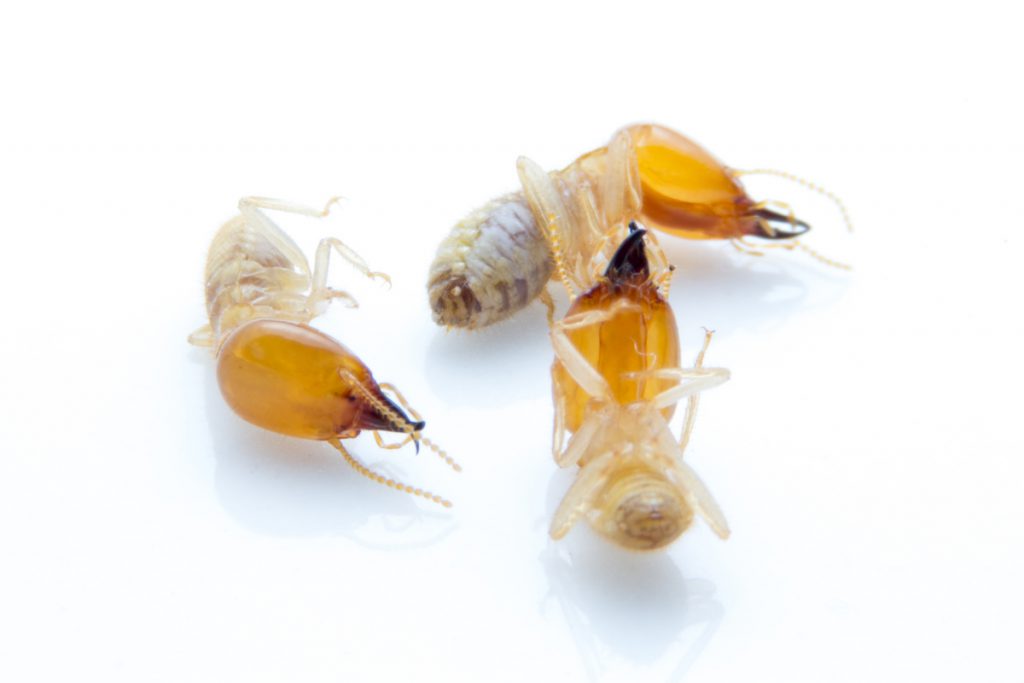 Termites
Termites are known for causing extreme damage to homes. And in the fresh Spring season, the wood-eating insects become even more dangerous. Like many other bugs, warm weather gets them moving. After a long and chilly winter, termites are back to feeding at rates that seem impossible to keep up with.
If you have termites in your home, you will need the expertise of a professional pest control company. Depending on how long they've been there, you may need to evacuate the building for a few days as the pest control team eliminates the problem.
For this reason, you must act quickly if you suspect a termite infestation. Otherwise, you may lose your home to these tiny pests this spring.
Signs of Termites in Your Home:
Small holes in the walls
Crumbling drywall
Wings from termite shedding
A hollow sound when you tap on solid structure
Bees, Wasps, and Other Stinging Insects
April showers bring May flowers- and the bees and wasps who have been awaiting the new blooms, too. Springtime welcomes all kinds of stinging insects to our yards and occasionally into our homes.
This can be a problem for families with children or pets who play outside often. And the threat is even more alarming if you or a family member is allergic to their stinging venom.
Look out for insects like bumblebees, honey bees, wasps, and yellow jackets this spring. But keep in mind that these bugs aren't out to get you. Bees and wasps will only sting if they sense danger, so avoid swatting at them and disturbing their nests. More commonly, they will leave you be.
Signs of Stinging Insects in Your Home:
Buzzing sounds
An excessive number of bees or wasps around your home
Wasp nests or beehives

Rodents
For winter, many rodents avoid cold temperatures by escaping to the warmth in your home. And come spring, warm temperatures signal them to get going and search for a mate.
Mice, rats, and other rodents are certainly a nuisance, but they also threaten the health of you and your family. Because of their filthy habit of hanging around trash and sewage, rodents can carry disease-causing bacteria and parasites. As a result, finding a rat or mouse in your home can be highly alarming.
Signs of Rodents in Your Home:
Chew marks on furniture and walls
Damaged wires
Rodent droppings
Scratching sounds coming from the walls or ceiling
Odd pet behavior due to their spotting of a mouse or rat
Spring Pests Prevention Tips
Spring is a special time of year full of renewed energy and outdoor fun. Let's not spoil the season by neglecting to implement the necessary pest prevention methods. Proactive Pest Control recommends the following tips for anyone who wants to keep spring pests out of their homes this year:
Seal all cracks and small openings in the structure of your home, including doors and windows.
Eliminate pools of standing water to discourage insects from laying their eggs on your property.
Keep indoor and outdoor trash bins covered and sealed.
Vacuum inside regularly to get rid of eggs or larvae hidden in carpet material.
Never leave food out on your counters.
Safely use store-bought poisons and traps by following all warnings and directions for each product.
Close doors quickly when entering and exiting your home.
Proactive Pest Control Eliminates and Prevents Spring Pests
This spring, no matter what pesky critter you're facing on your property, Proactive Pest Control can handle the challenge.
Our goal is to eliminate the infestation and leave you with a bug-free home. We come in for your free consultation and lay out our plan. Then we get to work.
We eradicate the problem, clean up messes left behind, and make sure to inspect your property for any vulnerabilities. Then we set you up with an individual maintenance schedule to ensure the bugs and critters don't come back.
If you're facing a problem with springtime pests, we will be happy to provide you service with integrity and excellence according to the Proactive Pest Control core philosophy.
Our service area includes Athens, Barrow County, Gwinnett County, Hall County, Jackson County, and Walton County.
Contact us today to schedule your free consultation and start the Spring season with a pest-free home!