Did you know that Braselton, GA, is in four different counties? Crazy! Braselton is a part of Barrow, Jackson, Hall, and Gwinnett, which is excellent because we service those four counties.
Aside from being located in a great area, Braselton, GA, is home to many things. We have a central hospital system, the luxury resort of Chateau Elan, the Road Atlanta raceway, an extensive network of distribution centers, and more. Braselton is off the main highway with major attractions and businesses but has somehow managed to maintain its small-town feel. Those are just a few of the things we love about Braselton.
Braselton, Georgia trusts Proactive Pest Control to keep creepy crawlies and critters away for good. We are pleased to offer guaranteed pest control for your home or place of business. As a family-owned and operated business, we know what it means to provide old-fashioned service with southern hospitality. Proactive Pest Control is the number one choice for the Braselton community's pest control.
Braselton Calls on Proactive Pest Control
Almost anywhere you go in Georgia, there are insects and critters. But we draw the line when they try to enter your home. That is when Braselton calls on Proactive Pest Control. Trying to regulate and eliminate the influx of pests on your own is futile. But, rest assured, those pests will be gone when Proactive arrives on the scene.

Active Mosquito Reduction
We say "active" because controlling the mosquito population is an active and continual process. And you don't want those mosquitos to chase you and your family out of the backyard.
Beginning in early Spring and running until Fall, your technician will spray the foliage all around your yard, killing the mosquitos where they are. This intensive seven-month barrier treatment will protect your yard during the most active months. Throughout the remainder of the year, we can continue to protect the yard.
We also offer a one-time intensive treatment for mosquitos. This plan provides treatment for a special event. It controls them for a short period to ensure your event goes off without a pest invasion.
Contact Proactive Pest Control today for effective mosquito reduction.
Termite Control and Treatment
Proactive is also proud to offer highly rated termite control and treatment options for our Braselton clients. It takes a trained technician to identify termite hotspots, locate the termites and treat them before becoming an infestation. We can keep your home safe from the ravages of termite damage.
Each home is treated in a unique way depending on the elements of the home structure itself. Our technicians will come out to investigate, inspect, and create a plan for your termite control. With a combination of liquid and bait treatments, we can win the war against termites in Georgia.
So, if you need a termite inspection, treatment, or control, call on the qualified technicians at Proactive Pest Control.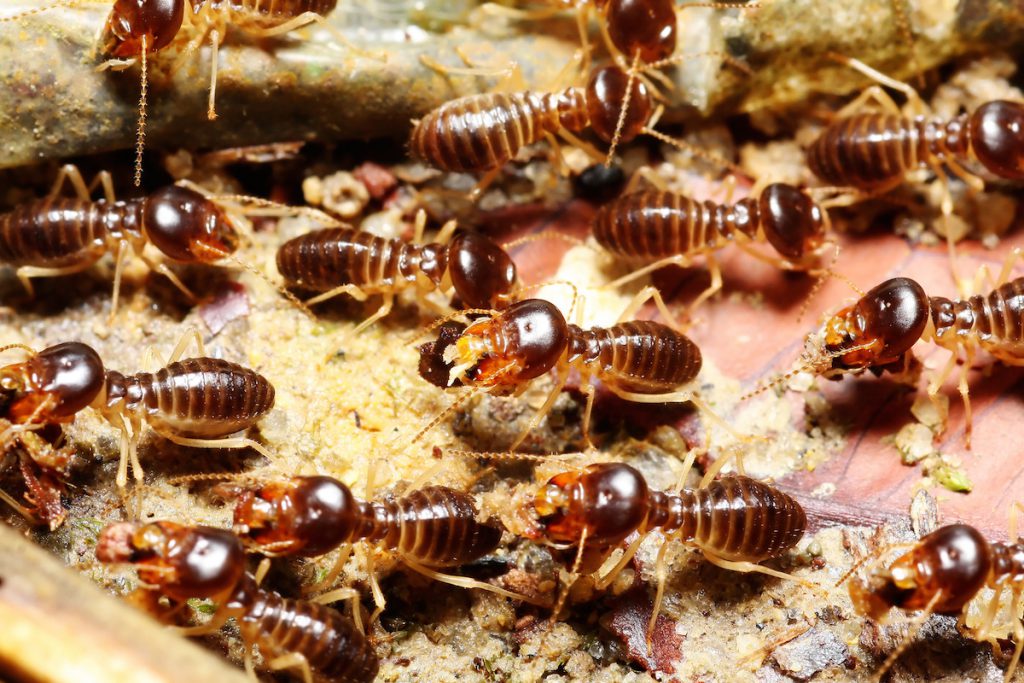 Offering Quality Pest Control in Braselton, GA
It is our pleasure to offer quality pest control in your area. Our service plans include monthly treatment, service bi-monthly, or a visit every three months. It is up to you and the level of protection your home or business requires. As stated earlier, each house is different, and so are the pest control needs. Contact Proactive to look at your home or business and recommend a protection plan that best suits your property.
At Proactive Pest Control, we want to put your family at ease by staying in control of the pest invasion.
We Appreciate Our Loyal Clients in the City of Braselton
Proactive Pest Control is honored to be your choice for pest control in Braselton and the four counties. Each day, our goal is to be the fast, friendly, and considerate professionals you want to welcome into your home.
If your home needs reliable pest control service, we would love to add you to the list of our Braselton customers. Allow our team of professionals to help you get rid of the bugs and critters.
Contact Proactive Pest Control for a free no-obligation consultation today.