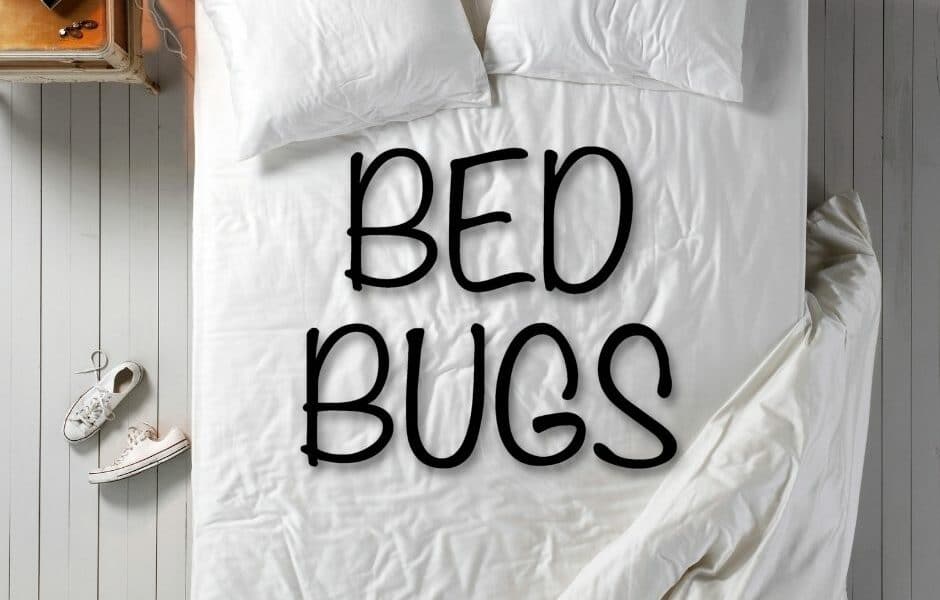 You're soaking up the sun on a Spring Break tropical beach vacation with your family. So, after a hot day splashing in the ocean and building sandcastles, you pack your towels and head back to your luxurious suite. You tuck in your little ones and get some well-earned rest before your next adventure.
The following morning, you wake to mysterious welts all over your arms. You rush to inspect your kids for similar red markings. And they are covered head to toe. Then, you pull back the sheets of your mattress, and there they are- Bed Bugs!
Perhaps to your surprise, Bed Bugs are very common. And you are especially likely to encounter these creepy crawlers during your Spring Break travels.
That's why the experts at Proactive Pest Control write to share how you can check for Bed Bugs the right way. Read on to learn just what to do when traveling and how to ensure your Spring Break won't involve these unwanted guests.
What Are Bed Bugs?
Bed Bugs are tiny, brown insects that consume the blood of humans and other animals.
What makes Bed Bugs extra challenging to contain is their tendency to hitchhike. You may not realize the hotel room or Airbnb was infested with Bed Bugs this Spring Break until you return home and notice the pests that weren't there before.
To correctly identify Bed Bugs, be familiar with their appearance:
Brown in color, or swollen red after a meal
Oval shape
About the size of an apple seed
Six legs
No wings
Bed Bug Bites
Unfortunately, the bite of a Bed Bug looks very similar to the bite of several other home-invading pests like mosquitos and fleas. If you notice small, slightly raised, red or pink welts on any part of your body, it's certainly worth investigating.
It's also important to note that Bed Bugs will almost always feed at night. When you are tucked away and fast asleep is the perfect opportunity for Bed Bugs to bite and go completely unnoticed.
Continue reading to learn how to check for Bed Bugs when suspecting an infestation. In fact, you should be checking throughout your Spring Break travels whether you've noticed bites or not.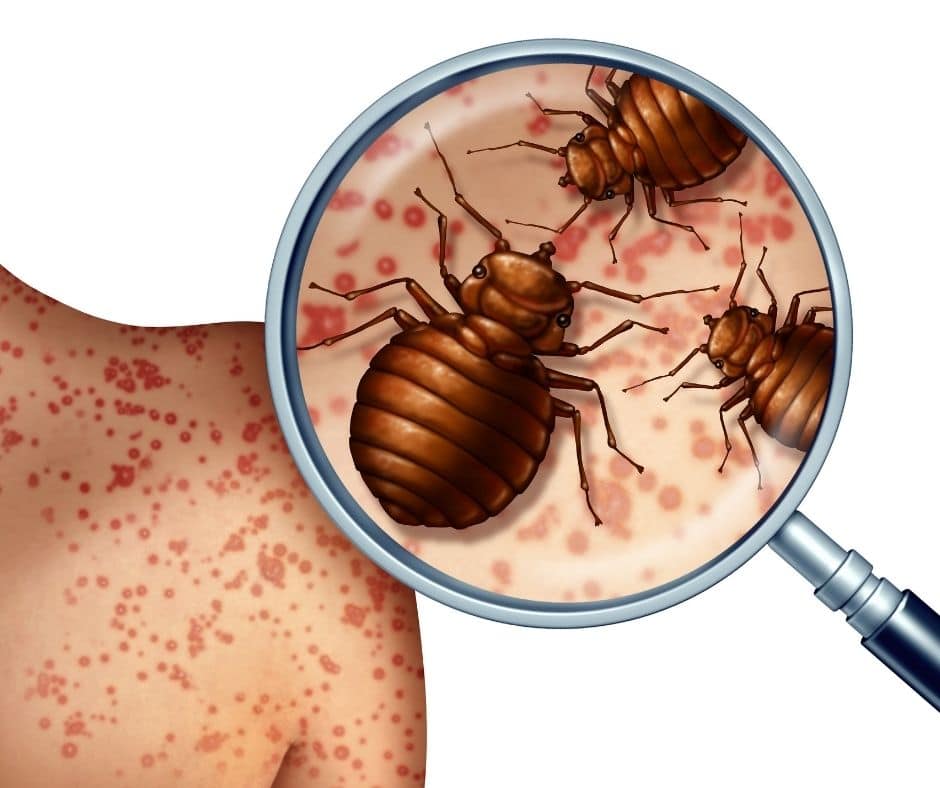 How Do You Check for Bed Bugs This Spring Break?
Bed Bug infestations have been on the rise for the past two decades.
Why? You may ask.
Perhaps people are traveling more than ever. Maybe because climate change amplifies the Bed Bug's reproduction as it does with other pests.
However, the answer isn't as important as knowing what to do when inspecting for these pesky critters. By making a habit of checking for Bed Bugs, you are reducing your chance of exposure while also decreasing the possibility of the infestation getting out of hand.
All you really want is to bring back cherished memories this Spring Break, not Bed Bugs.
Where Do Bed Bugs Hide?
Like all critters, Bed Bugs belong outdoors but can easily make their way into your home. Plus, Bed Bugs are known for thriving indoors. To check for these blood-consuming bugs, inspect the following wherever you stay during your Spring Break travels:
Mattresses
Sheets and blankets
Luggage
Couches
Bedframes and headboards
Clothing
When Might You Encounter Bed Bugs?
There is always a chance you may cross paths with a Bed Bug. And traveling this Spring Break will undoubtedly increase the possibility of being bitten. In fact, Bed Bugs are not at all picky. Seeing Bed Bugs at a five-star resort is just as likely as seeing them at a rundown motel.
Bed Bugs in Spring
Bed Bugs are active year-round, but they are on the move more than ever in springtime. The harsh winter weather causes many insects to slow down and conserve energy. With the turn of the season, warm temperatures kick Bed Bugs back into gear. These pests are back to normal energy levels after resting through the winter.
Aren't Bed Bugs only found in dirty or unsanitary buildings?
Absolutely not.
Bed Bugs are found in even the cleanest and most well-kept establishments. This is a common myth about Bed Bugs which leads people to believe that checking for these pests is only necessary for specific situations. When this is not at all the case. You can find Bed Bugs almost anywhere in which they've traveled.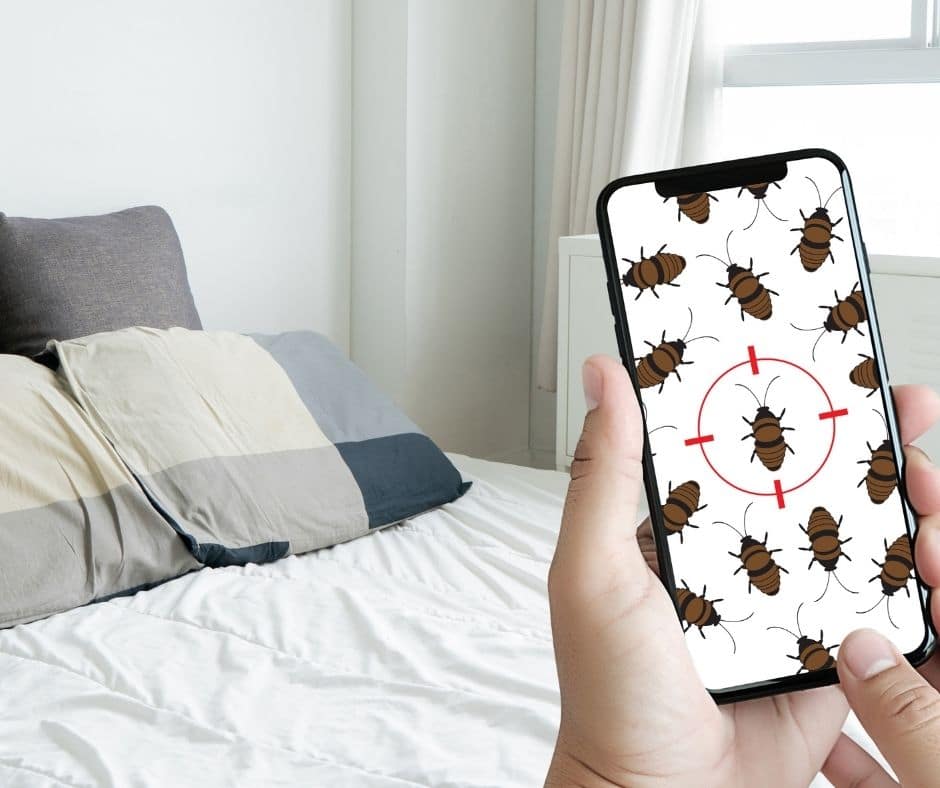 Inspecting for Bed Bugs While Traveling this Spring Break
Although Bed Bugs don't carry or transmit diseases to humans, they are quite a nuisance.
Who wants their good times squashed by blood-sucking bugs? No one at all.
So, before Bed Bugs interrupt your well-earned vacation, follow these simple steps for a thorough inspection:
Upon Arrival
If you see any signs of Bed Bugs in your hotel or motel room this Spring Break, request to change rooms immediately. If this is not possible, change your location for the stay entirely.
Step One: Check All Mattresses and Bedding.
Look for small rust-colored spots, tiny bloodstains, as well as the actual insect or sheddings. First, pull back the sheets of all beds in your place of stay. Check the seams and folds of the mattresses. Then, carefully look for the same signs on the bedding, like your comforter, sheets, and pillowcases.
Step Two: Look Behind and Around the Headboard and Bed Frame.
Bed Bugs will hide anywhere near the bed, waiting for their chance to catch a mid-night meal. So, be sure to look behind and all around each bed's bed frame and headboard at the establishment. You may even want to lift the mattress to check the entire structure.
Step Three: Inspect the Couches and Other Seating.
Before unpacking and settling in, complete your thorough inspection by taking a look at the couches and seating. Remove cushions to see the underside and check all the seams and folds. If the cushions of the sofa or chairs have removable covers, unzip them to inspect inside, as well.
Before You Leave
We recommend you complete one more inspection for Bed Bugs before you head home. This is because the easiest way for Bed Bugs to spread is by catching a ride on your belongings.
Step One: Again, Check All Mattresses, Bedding, Bedframes, Couches, and Seating.
One last time, look for any signs of Bed Bugs in all their usual hiding places. It's unlikely new bugs found their way in during your stay, but you may have missed something in your first check. So, just to be sure, inspect all bedding, mattresses, bed frames, and other seating in the room before packing all your belongings and traveling back home.
Step Two: Inspect Your Luggage.
These mini hitchhikers are notorious for catching a ride on or inside of your luggage. And when you return home to unpack after your get-away, the Bed Bugs will find new hiding places and await the evening, ready for their next meal. Therefore, to avoid an infestation in your own home, ensure that your luggage is bug-free by inspecting all exteriors, pockets, seams, and interiors of your suitcases.
Step Three: Look Through Both Clean and Worn Clothing.
Bed Bugs will hide in clean or used clothing, too. So, before packing away all your vacation clothes, don't forget to sift through and keep an eye out for signs of Bed Bugs.
It is also beneficial to check one last time before unpacking your suitcases, once you've returned home.
Your Spring Break Bed Bug Inspection and Elimination with Proactive Pest Control
Spring Break is right around the corner! And it'll be here sooner than you know. However, there is no need to worry because you are now equipped with the tools and knowledge to properly check for Bed Bugs and prevent them from traveling back home with you.
So, enjoy your vacation, and remember to be on the lookout for these creepy crawlers.
Oh, and one more thing!
If the unthinkable happens and you discover Bed Bugs in your own home, don't hesitate to call in the pros at Proactive Pest Control.
You can trust Proactive Pest Control for friendly, guaranteed pest management. Using the latest technology and cutting-edge treatment plans, we have the solution you need for a Bed Bug-free home.
Contact us for a FREE consultation.