The City of Hoschton, GA Trusts Proactive Pest Control
In Hoschton, Georgia, we have such a friendly community and a fantastic location. Our fine city has the blessing of a small town and the convenience of being near Athens, Gainesville, and Atlanta. When residents want a taste of the big city, all they must do is hop in the car for a short drive to experience shopping, dining, and entertainment. Then it is back to our comfy Hoschton, for our community and our way of life.
When it comes to our family and our homes, Hoschton residents trust the professional pest control services of Proactive Pest Control. We are pleased to offer pest control services for your home or office in Hoschton and the surrounding areas.
Are you on our list of favorite clients yet? If not, give Proactive Pest Control a call to get started with your pest control maintenance service and get those pesky critters away from your home.
Your Hoschton Pest Control Company
That's right. Proactive Pest Control is your local extermination expert. Our friendly technicians are state-certified inspectors and exterminators providing roach, subterranean termite, dry wood termite, ant, flea, and spider pest control services.
In Hoschton, just like the rest of Georgia, there are creepy crawlers everywhere you look. But you sure do not want them in your home and around your family. Proactive Pest Control can treat the house's interior and exterior for all sorts of critters and keep them out for good.
Proactive Pest Control offers pest control solutions for your specific situation, eliminating all pests and prevent them from ever returning. How do we do that in Hoschton? Our staff has the necessary training, skills, tools, and support to keep your entire home and property pest-free.
Here are just two of the services Proactive Pest Control is pleased to offer.

Ant Extermination
Did you know there are twenty-five types of ants that like to call your home theirs? Unfortunately, they want to come in from the Hoschton elements to get food, water, and shelter. Keeping them out is a challenge but getting rid of a thriving infestation is even more complicated.
In Hoschton, the fire ants are a real issue. If not kept in check, fire ant mounds can spread far and wide throughout your yard. If a child or pet steps in the vast ant pile, they will inevitably be attacked. This can be very dangerous for little ones. Keep fire ants out of your yard with professional ant extermination.
If you have crazy ants, fire ants, ghost ants, or other ants, contact your local ant experts to get rid of the colony and keep them out of your Hoschton home for good.
Termite Extermination
Termites are tiny destructive pests that can turn into a homeowner's worst nightmare. And since each home is built differently and in a different location, our termite team will treat each home or office building like it is its very own termite mystery to solve.
Our highly trained technicians will do a thorough inspection of your Hoschton property to locate any weak points inviting termites into your home. By pinpointing the problem areas, we can develop an individual strategy to keep your home protected from termites.
You see, all types pose a significant risk to your home and must be treated as soon as a live termite is spotted. That said, termites are difficult to spot. That is why Proactive Pest Control suggests scheduling a yearly inspection to keep your home protected from termite infestation and the damage they create.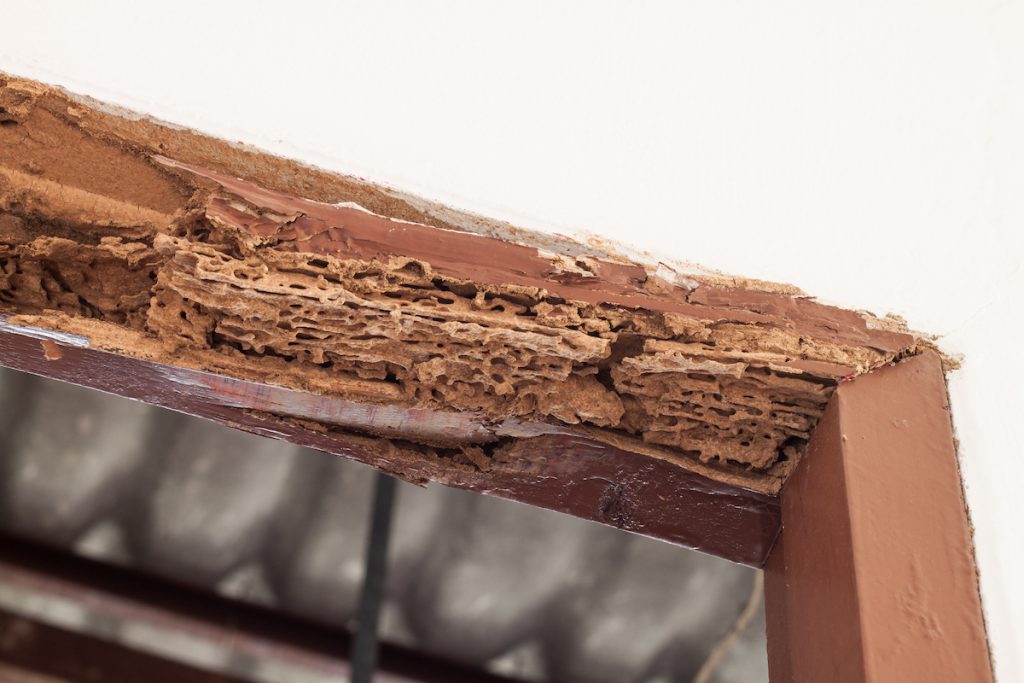 Hoschton Calls on Proactive Pest Control
Proactive Pest Control wants to put your family at ease by keeping your home and yard from pest invasion. Our service plans include:
Once a month treatment
Service on a bi-monthly basis
A visit every three months.
It is up to you and the level of protection your home requires. For example, a downtown home may require less specific treatment than a countryside home. Proactive Pest Control strives to be the fast, friendly, and considerate professionals you want to welcome into your home or business.
Contact Proactive to come to look at your home or business and recommend a protection plan that best suits your property.
Contact Proactive Pest Control for a free no-obligation consultation today.