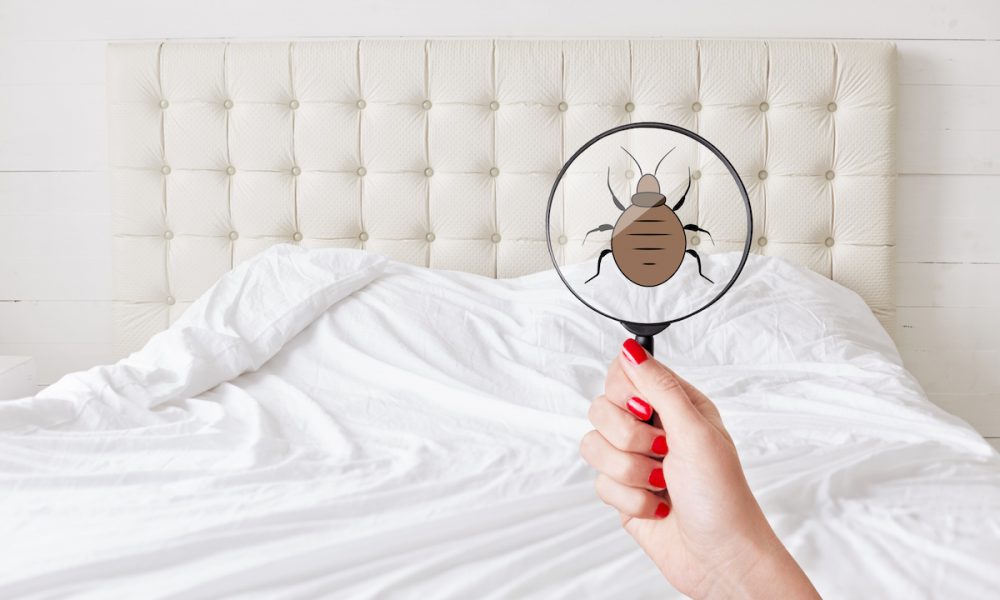 A Guide to Locating and Eliminating Bed Bugs.
Introduction to the Bed bug
This public health threat is one of the most annoying pests there are. Feeding on human blood, these terrible little bugs will ruin a bed in no time. They are tiny and hard to find, making them an even more significant nuisance. However, there are ways to get rid of and control bed bugs. Knowing what you are looking for is the first step to getting rid of them for good!
Identifying Bed bugs
Adult Bed bugs are about the size of an apple seed. They are brown with a flat, oval body. When they have recently fed, the bugs will look more balloon-like and reddish-brown. They are also smelly. Yes, that's right, smelly. Their glands on the underside produce a musty odor.
Young Bed bugs are smaller and translucent in color. If they have not recently fed, they are almost impossible to locate.
Bed bug eggs are the size of a pinhead and are pearl-white in color. If they are over five days old, you will be able to see the eye spot.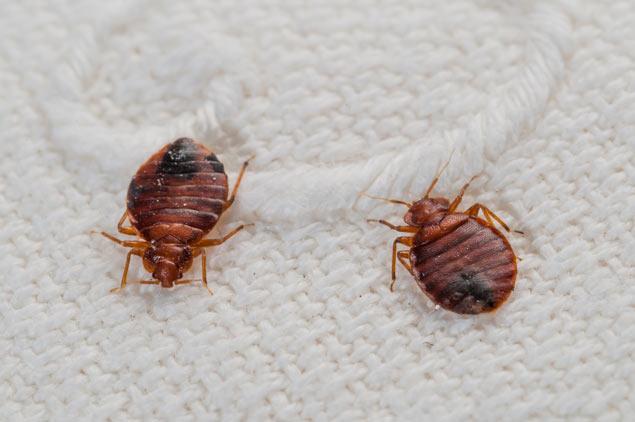 Finding Bed Bugs
It is best to find these pests as early in the infestation as possible before it spreads. Looking for bites on the skin is not always the best way to notice the issue. Some people don't even react to the bites and would never see them that way. Often, the bites are mistaken for chigger or mosquito bites.
The best way to know if you have these pesky bugs is to be aware of the following things.
If you wake up itchy where you were not itchy before

, you might have them.

If you find bloodstains on your sheets or pillowcase

, you might have them.

If you see dark or rusty spots on your sheets and mattress

, you might have them.

If you locate bed bug fecal spots, eggshells, or shed skins

, you might have them.

If you smell an offensive, musty odor in your bedroom and cannot locate the cause

, you might have them.
Bed bugs come in through luggage, clothing, and used furniture. They live in groups, hiding in places with easy access to human blood. Typically, you will find them hiding in mattresses, box springs, bed frames, and headboards.
If a room becomes heavily infested, you may also see them around electrical outlets, around door frames, in drawer joints, in couch seams, and the curtains' folds.
Getting Rid of Bed Bugs
When the bugs appear, there are a few ways to control the population from spreading and getting bigger. There is no quick fix for killing them off. However, with proper treatment, they can be eradicated.
Here are some of the things you can begin to do immediately:
Gather all loose fabrics such as bedding, linens, curtains, and clothing. Place them all in the washer for a sanitizing cycle and dry them on the hottest setting.

Use a stiff hand broom or brush to loosen bugs and eggs on the mattress and in the seams before vacuuming.

Vacuum the bed and area all around it.

When finished, place the vacuum in a large plastic bag and put it outside until the canister's bugs are dead.

Try a zipper bag for the mattress that is a tightly woven fabric. Keep the bag on the bed for a year until all the bugs are dead. You may need to replace the mattress if the bugs are inside.

Repair cracks in plaster, wallpaper, and any other hiding spots.

Eliminate any unnecessary clutter around the bed.
After all these steps are complete, a pest control company should finish the job. You can inform them of the steps you have taken and complete the job from there. Exterminators will use chemicals to rid the home of additional bugs.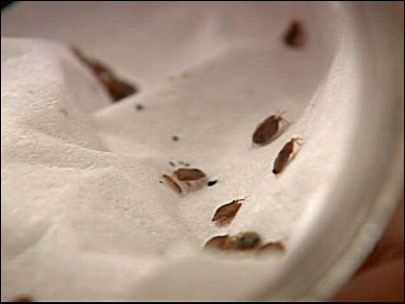 Bed Bug Prevention:
Getting bed bugs in your home is not a sign of a dirty house. Bed bugs travel and like both dirty and clean homes. If there is a food source (YOU), they are happy. But there are some steps you can take to help:
Reduce the clutter in your home to eliminate dark hiding places.

Vacuum often to eliminate the hitchhikers.

Be careful when using public laundry facilities. Check for signs of bugs before using them.

Check used furniture for signs of the bugs and vacuum before they enter the home.
However, the best way to control the chance of getting the bugs in the first place is to get on a pest control plan with your local exterminator. After all, that is what they specialize in!
The professionals at Proactive Pest Control will identify the bugs, and help you to eliminate them. If you notice any of the signs, have Proactive come out to investigate. Then be sure to get on an extermination protection plan. It is the best way to receive the attention and care you want when dealing with bugs.
So, if you notice the signs of bed bugs, call Proactive right away!