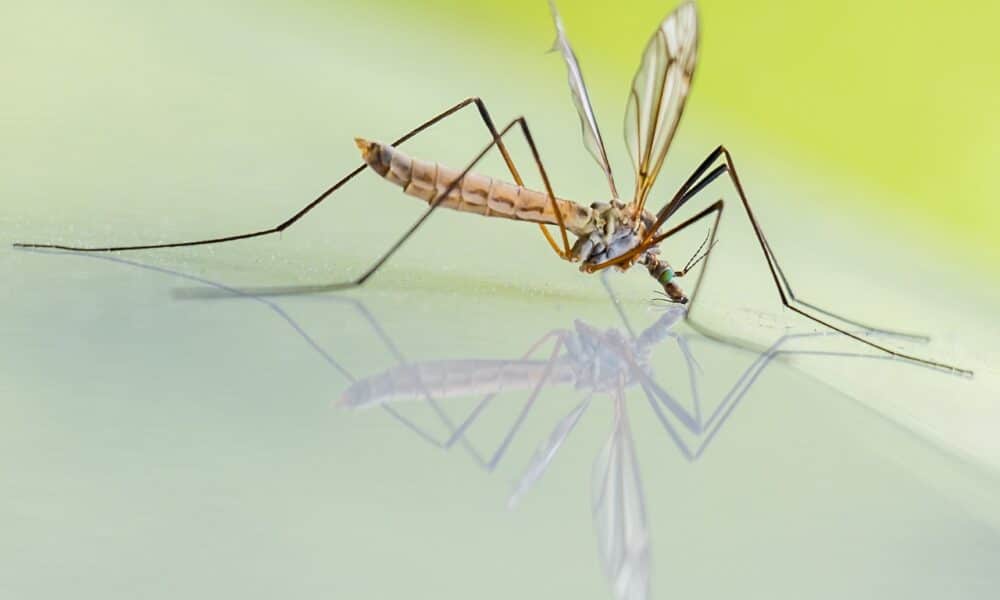 This is a question pest control companies get with every spring. As the weather begins to turn and the flowers are blooming, the insect world comes alive. And as much as you want to spend time in the backyard, you sure don't want to share it with mosquitos and fire ants. So, the question remains, how do you keep your yard bug-free?
Identifying Those Pesky Backyard Bugs
In Georgia, we have our fair share of bugs of all sorts. Knowing which bugs should be there and which cannot stay is key to keeping control over the insect population in your yard. No doubt, it is a constant battle when dealing with the spring and summer insects. However, keeping on top of the effort is one sure way to be still able to go outside and enjoy the fantastic weather.
Proactive Pest Control is here for all your pest control needs for the home. But the yard is a whole different ball game. We can keep them out of the house, but homeowners have to take the burden of keeping the insects to a minimum in the yard. Here are some of the insects we find folks struggle with.
The Bugs You Want OUT
Don't let the insects ruin your day outside with family. It is good to get fresh air without the bothersome pests of the yard. Here are the bugs that must go.
Ants in the Yard
According to Pestworld.org, "there are more than 700 ant species in the U.S.." So, in Georgia, you are bound to come across an anthill or a regimen of ants marching along your sidewalk. And if you make that perfect football catch but end up disturbing an anthill, you are in for a few minutes of considerable pain and a week of itch.
Mosquitoes
Do we even have to mention how annoying mosquitoes are? They will run off a lovely evening outside real quick. Not to mention, they can carry diseases like the West Nile virus. Furthermore, if you have ever tried to control them, the struggle is real. In certain seasons of the year, it is virtually impossible.
Fleas and Ticks
Searching for warm bodies, fleas and ticks can be a real danger to the family and pets. Yes, they make your pet itchy, but both can carry disease and make you all sick as well. No one wants that for pets or family.
Bees and Wasps
Stinging Insects are a real problem, especially if someone in the family is allergic. Generally, they won't try to come after you. But if they perceive a danger to their nest, they will attack with a vengeance. It is best to search out and destroy wasp nests and call a Bee Specialist for bee removal.
Spiders
Specifically, the black widow and the brown recluse are all over Georgia. Not only can their sting be painful, but for some, it can even be fatal. That is why it is best to get rid of these two if you spot them or their egg sacs.
Scorpions
No matter the type of scorpion, people need to exercise caution when there are scorpions in the yard. Not all scorpions are harmful to humans, but unless you know which type you have, it is best to steer clear.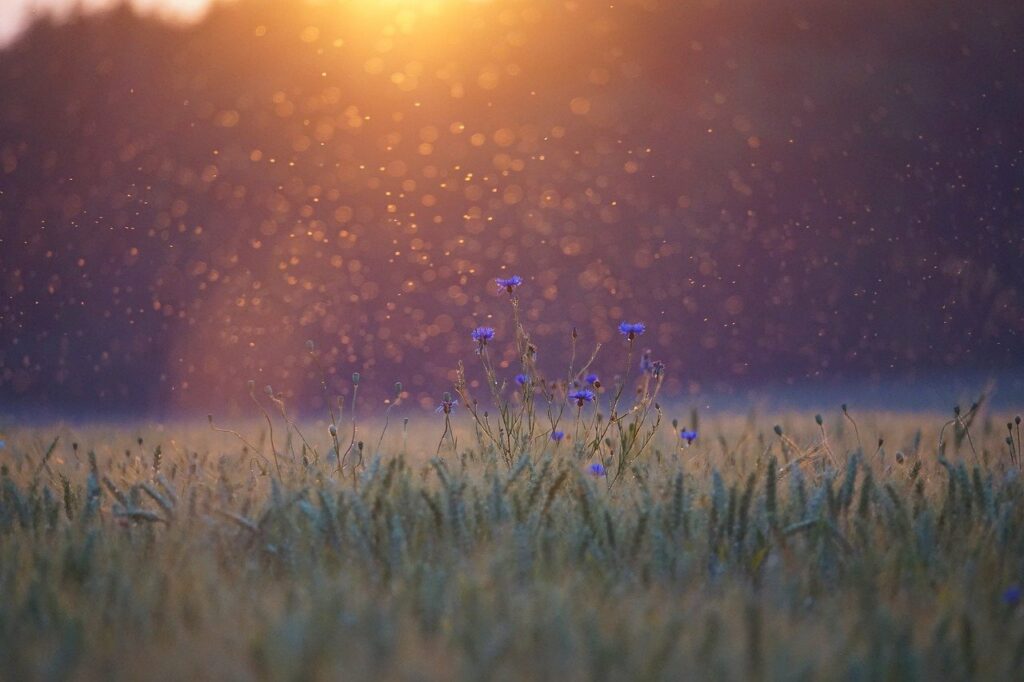 Beneficial Insects
You may not think so, but there are several beneficial insects out there in your yard. Here are just some of the more prominent beneficial bugs.
Bees: As stated earlier, they can sting. But most of the time, they are way too busy collecting nectar and pollen to bother with you. And they are incredible pollinators. Healthy yards will have bees in them. And that pat is good. Just steer clear of hives. And if the hive gets too large, call for professional bee removal.
Ladybugs: Ladybugs are an excellent way to keep a yard bug-free. They eat whiteflies, aphids, Colorado potato beetles, and even fleas. So they are both pretty and good for the yard with no harmful aspects at all.
Praying Mantis: Always watching for moths, beetles, caterpillars, and crickets; the praying mantis will keep gardens safe.
Green Lacewings: These delicate little green bugs can do some severe damage to spider mites, insect eggs, caterpillars, aphids, and thrips. It is good to keep them around too.
Tips to Keeping Your Patio and Yard Bug-Free
So, what's an outdoor loving family to do? Well, we are glad you are asking. Here are some of the things you can do at home to help control the pests and keep your yard bug-free.
Replace white lights with yellow hues. The insects are less attracted to that light.
Keep your lawn mowed weekly. Stirring up in ground nests and insect habitats in the grass will cut down on the populations.
Remove stagnant water. Be sure there are no flowerpots without proper drainage or low-lying areas that accumulate water.
Brush and Scrub will harbor all sorts of insects, rodents, and snakes. Keep yard debris and overgrowth off the property.
Plant lavender, marigolds, citronella, rosemary, garlic, chives, lemongrass, and other pest deterrent plants.
Make a perimeter of citronella torches around the yard when the family is outside.
Keep pets free of bugs by giving them veterinarian-approved treatments for your pet.
These are only a few of the options that will help keep your yard free. Then, there are various solutions you can apply to the yard to add an extra layer of protection.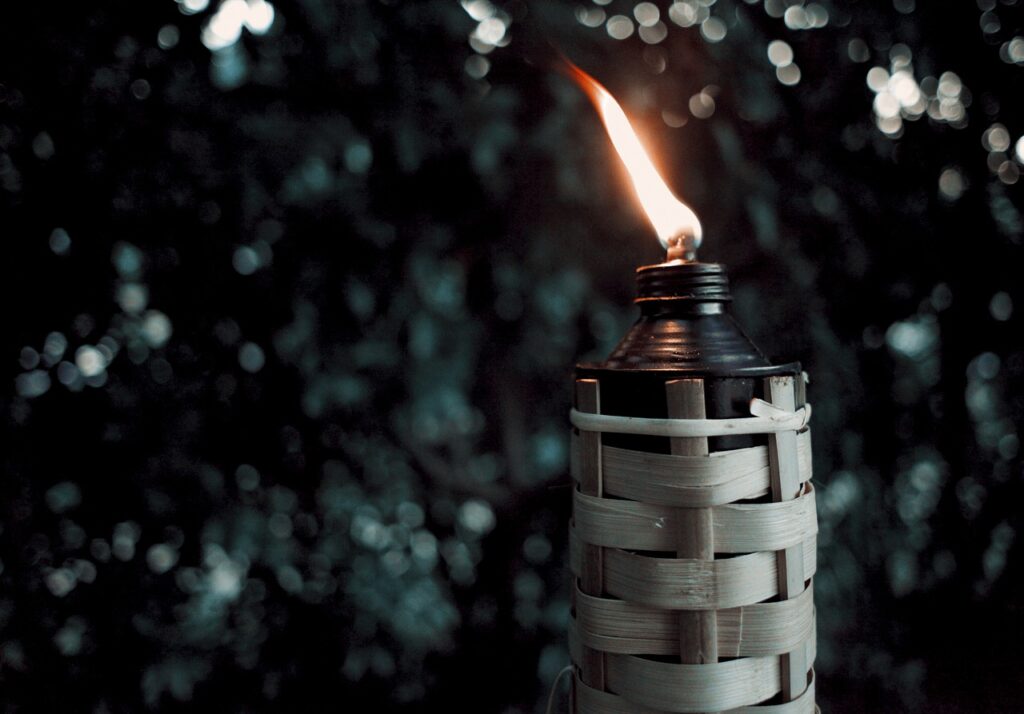 Solutions to Encourage a Bug-Free Yard
Different sources recommend all sorts of potions and solutions for organic and chemical insect treatments. In fact, according to PlanetNatural.com, several natural pesticides will have fewer toxins and be better for the environment as a whole. These natural pesticides are still poisons, in any case. So exercise caution when resorting to one of these.
Neem– for caterpillars, gypsy moth, leaf miner, loopers, mealybug, thrips, whitefly.

Nicotine Sulfate- for aphids, spider mites, thrips, and other sucking insects.

Pyrethrum- for aphid, cabbageworm, flea beetle, flies, harlequin bug, leafhopper, Mexican bean beetle, spider mite, and squash bug.

Rotenone- for aphid, cabbageworm, carpenter ant, Colorado potato beetle, cucumber beetle, flea beetle, fleas, Japanese beetle, loopers, Mexican bean beetle, mites, spittlebug.

Ryania- for aphid, codling moth, corn earworm, oriental fruit moth, and thrips.

Sabadilla- for armyworm, blister beetle, cabbage looper, cucumber beetle, harlequin bug, leafhopper, and stink bug.
Yard lovers also try mixtures of various essential oils, powders, and soaps. Once you have learned the proper application, you can try the following solutions.
Boric Acid gets rid of cockroaches, ants, termites, and many other pests.
Eucalyptus oil is another repellant, and it smells good too.
Citrus Repellants made from cooled lemon water.
Garlic Oils are known to repel mosquitoes.
Dish Soap and Water will take care of scale and whiteflies on plants and many other insects in the garden. However, spray it on after each rain or heavy watering.
Mint Flavored Mouthwash sprayed on the porch will keep the mosquitoes away, too.
There are even more ways to treat the bushes, plants, and grass in your yard. For more methods, simply do a bit of research, and you are sure to find a solution you are comfortable using.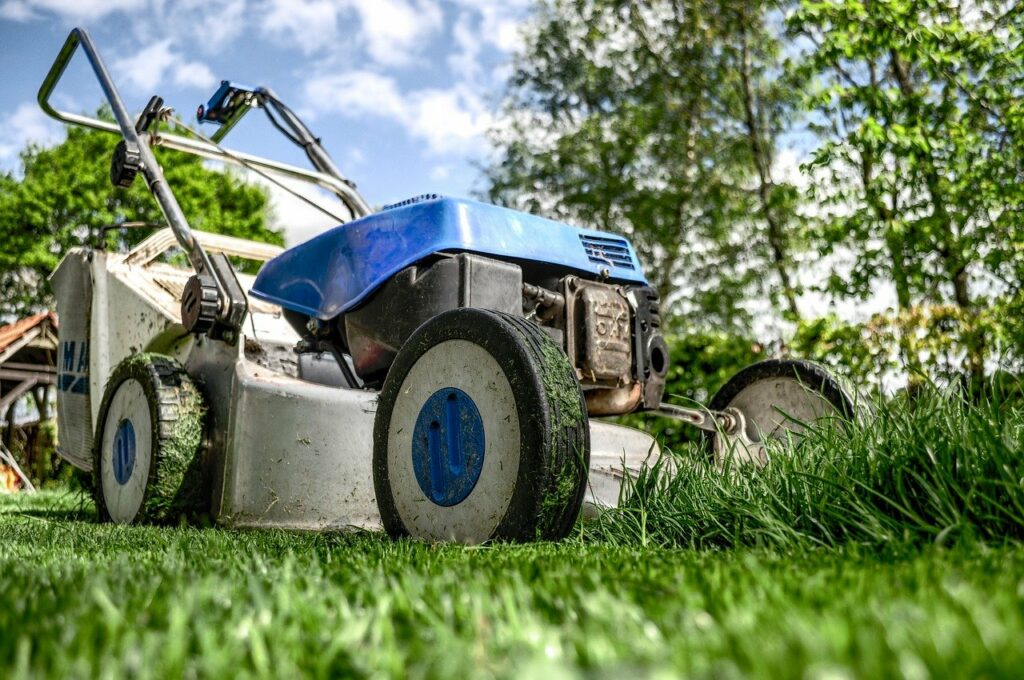 Top-Notch Indoor Pest Control with Proactive
We know they are out there. We also know you don't want them around. Proactive Pest Control is on your side. Take some of these proactive measures to keep your yard bug-free. We will treat the perimeter and interior of your home for any backyard invaders that may want to get relief from the heat and come inside. And, we have comprehensive Flea and Tick, Mosquito Reduction, and Ant control programs to really work on an issue.
You can trust Proactive Pest Control for friendly, guaranteed pest management. The professionals at Proactive will work diligently to gain your trust and deliver total satisfaction. Using the latest technology and cutting-edge treatment plans, we have the solution you need for a bug-free home.
Contact us for a FREE consultation. We'll show you why Proactive Pest Control is northeast Georgia's first choice for pest, termite, and lawn services.