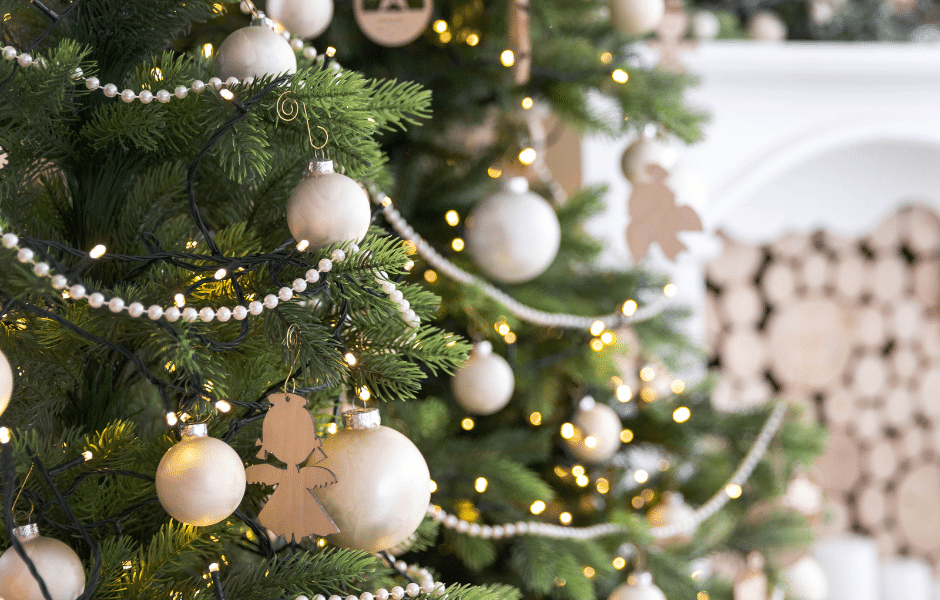 Are pests cozying up in your Christmas trees? Are you tired of getting a real tree and being afraid of insects living inside the branches? First, this situation is rare. Most trees are shaken out by the tree salespeople. Not to mention, they have time to shake off and hatch any eggs in transport. However, there are still those rare times when folks see bugs hatching or crawling around their Christmas Trees.
The most important thing to know is that these insects are primarily harmless. Still, you don't want them in your home. Let's go over the various insects that like to nest in Christmas trees. Then we can figure out what to do about them.
Identifying the Types of Insects Living in Christmas Trees.
Over 30 million Christmas trees are purchased and placed in homes each year. These trees make your home smell winter fresh, clean the air in the house, and can be recycled, unlike their plastic counterparts. And while buying a real tree costs money each year, you do not have to fluff them or find a place to store the monstrosity.
The only problem is the pests they can hold. Again, most of them are shaken off way before entering the house. But, unfortunately, some can hang around and not show up until your tree is decorated and waiting for Santa. It is wise to know what type of bugs you are forced to deal with in those cases.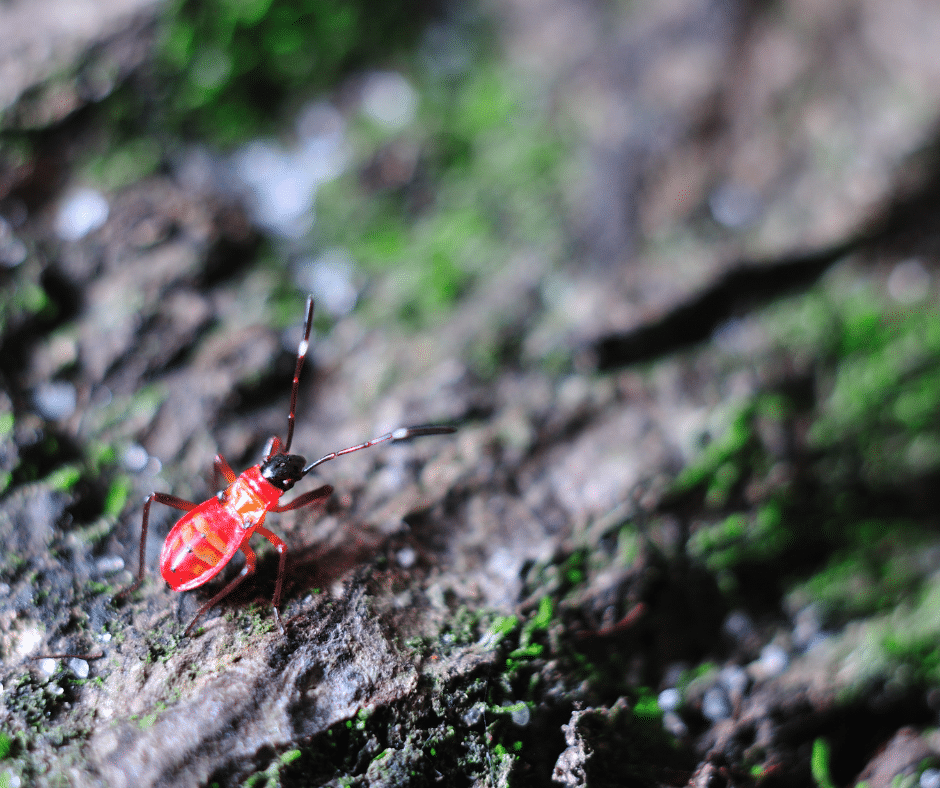 Adelgids
Adelgids are wooly little insects that may appear to be a sprinkling of snow. The woolly coat is actually a wax they create, but the bug itself is purple or yellow in color.
Aphids
Aphids are along the ride for the sap and are the most common of the Christmas tree-dwelling insects. They look a lot like a tick, but they have six legs. So, count the number of legs if you think you have ticks in your tree. They are black or brown and may have wings.
Bark Beetles
The size of a grain of rice, these beetles are red, brown, or black. They like moist wood and will especially infest stressed trees where they bore holes into the tree's trunk. But never fear. They do not want your furniture because the wood is too dry.
Mites
If there happens to be a bird's nest in the tree you want, think about walking away. You see, if your tree has a nest, it may contain mites and other parasites. If your tree drops needle prematurely or you see tiny red spots on your tree skirt, you'll know they are in there.
Pine Needle Scale
This is another insect that looks like white specs on the tree. These specs are the eggs of the scale, which is a little red bug.
Praying Mantis
If you notice praying mantis eggs, take that branch outside to hatch. These eggs are large and brown and can contain 100 mantises. However, if they do hatch in your home, they will die shortly since they were most likely thinking it was spring due to the warmth of the house.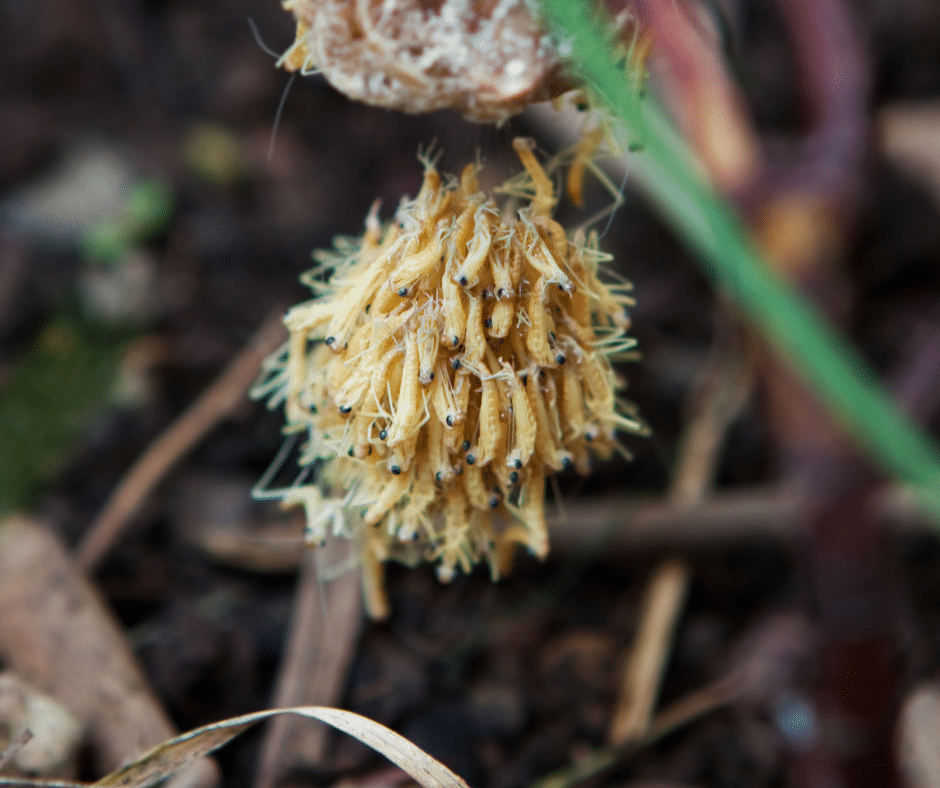 Psocids
These little insects are also called booklice or bark lice, and they eat mold or fungi on trees. They are brown or gray. And although they are often called lice, they do not feed on or bite humans.
Sawflies
The bad part about these saw-looking bugs is that they will do significant damage to your tree. They will cut into leaves to lay eggs in small brown cocoons. The eggs take a month or two to hatch, so they may not even hatch while in your home. But getting the cocoons out is a good idea, just in case.
Spiders
Spiders will be on your tree if they are looking for a meal. You see, they eat other tiny insects that live in trees. Spiders often die before you even know they are on your tree. But if you are an arachnophobe, here is the good news. The dangerous brown recluse and black widow do not live in trees. So there is no need to worry.
What Do You Do About Bugs in Your Christmas Trees
If you pick that one tree that is infested, do not fret. Most of the time, insects will die off quickly. But the best way to ensure you don't have bugs in the tree before it goes into the home is simple. All you have to do is shake it outside, and they will typically fall right out. Then, if you want to be extra sure, you can always put it up in the garage for a day to see if any additional pests are in there.
*Never use insecticides on the tree. Sprayed on insecticides are very flammable and are a fire hazard.
When you move an infested tree outside, the newly hatched eggs will die in the cold. Then, you can vacuum the area, which should take care of the problem. Then you can bring the tree back inside and enjoy it all season long. Just be sure you keep watering the tree even when it is outside.
Preventing Bugs in Christmas Trees
Although they are not a threat to the humans in your home, insects in the tree are icky. No one wants them there, and they can seem like a big issue. But if you're going to prevent bringing in an infested tree, follow these simple steps.
When you are looking for the perfect tree for your home…
Inspect the tree thoroughly. Try using a flashlight to examine the branches and the trunk of the tree.
Shake the tree out. Give it a good shake and a banging on the ground. Most tree farms will do this for you, and some even have machines that shake it out. But just to be sure, try shaking it once again before entering the house.
Take a look one more time when you get it home. Look once more and ensure you do not see any of the bugs mentioned above.
Don't panic if you see bugs in your Christmas tree when you have already taken it home. It is an excellent idea to let the branches fall out for a couple of days anyhow. So, go ahead and shake it out again. Then put the tree in the stand and water it in the garage or outside on the porch. When you are ready to decorate the tree, the bugs should be hatched and gone.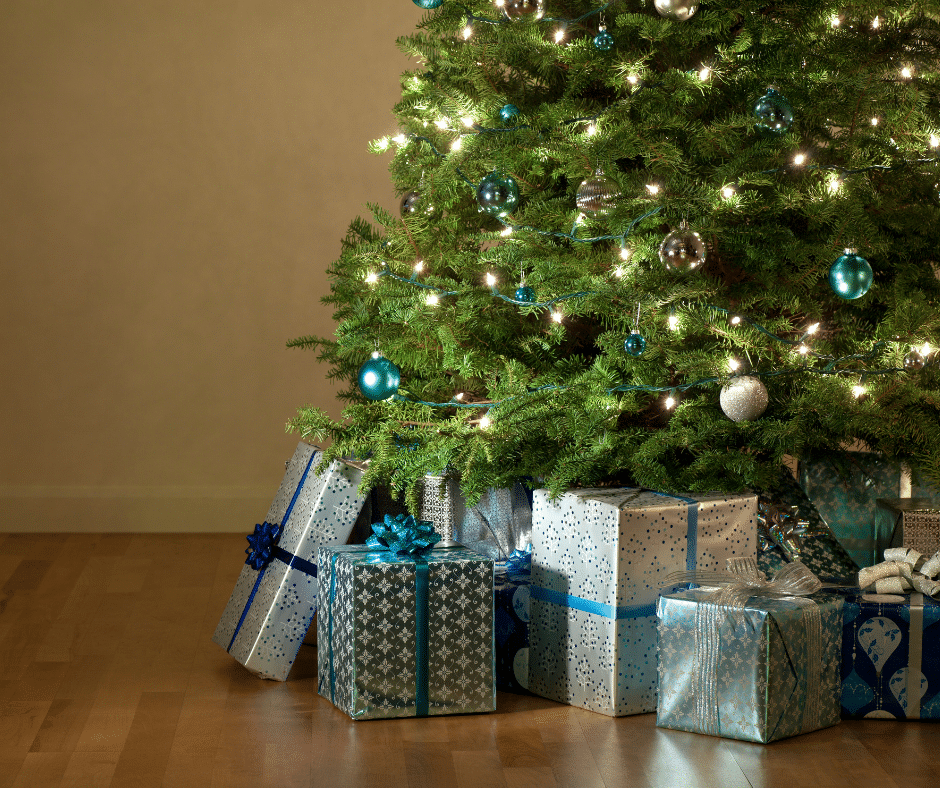 Proactive Treats Homes with Infested Christmas Trees
If you cannot manage the insects that came in with your Christmas trees, again, never fear. Proactive can help.
Or if you notice the bugs and simply do not want to deal with them, Proactive is here.
Most of the time, these insects will die shortly after hatching. But if you have a particularly robust hatching and want emergency treatment, our technicians will be right out to help.
Not to mention, our Preventative Maintenance Plan for pest control will likely kick in and help eliminate any crawling around. But we know this situation would gross out even the most bug-friendly person. So, calling a professional is the best idea.
When you have that tree all cheerfully decorated, and the insects come crawling off the branches, take the tree outdoors and give Proactive a quick call. We will be right out to ensure there are no bugs in your home and give you the peace of mind you need.
Proactive Pest Control for All Seasons
All you need to do is contact our staff to get on the schedule for top-notch pest control service with a smile. Our service plans include monthly treatment, service bi-monthly, or a visit every three months. The level of protection your home or business requires can be determined with a free consultation.
After all, each house is different whether you have Christmas trees or not, and so are the pest control needs. Contact Proactive to look at your home or business and recommend a protection plan that best suits your property.
At Proactive Pest Control, we want to put your family at ease by staying in control of the pest invasion.
If your home needs reliable pest control service, we would be happy to add you to the list of our satisfied customers. Allow our team of professionals to help you get rid of the Christmas tree bugs and critters today.
Contact Proactive Pest Control for a free no-obligation consultation today.