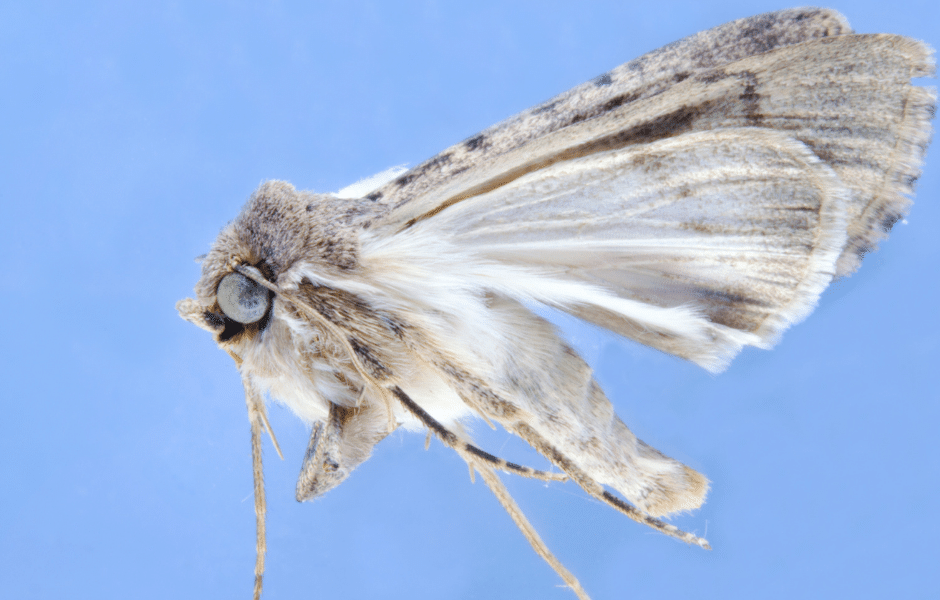 When You Have a Moth Infestation, You Need Proactive Pest Control
Are you tired of pulling out your winter wardrobe only to find them full of holes? When your favorite sweater is ruined by a moth infestation, you want answers fast. After you have called your local pest control experts, you can run to the mall for a replacement.
But before you replace that sweater with a new one, let's get to the root of the infestation so it doesn't happen again. Here is why the moths are there and how you can put an end to the sweater buffet in your closet.
How and Why the Moths Get into Your Home
Most people only see moths when flying around their outdoor lights at night. However, these are not the same moths that get into your clothes closet and devour your wardrobe. You see, when you bring in clothes that have eggs or larvae in them, the moths will move right in and make themselves at home.
These moths feed on natural fabrics such as wool, silk, and leather. And the fibers in your clothing become their food and protection. Curious to know what type of moths they are? The moths that eat your clothing and live in your closet are the webbing clothes moth and the casemaking clothes moth.
Now for the "why." These are the two varieties of moths that are attracted to the darkness rather than the light. And your closet makes the perfect dark breeding ground since it is full of the keratin moth larvae need to develop.
Keratin is a natural protein that is found in wool, silk, leather, feathers, and furs, as well as your skin, hair, and fingernails. So, as you can see, the closet has all that yummy keratin for the moth larvae to thrive. And that is why it is the perfect place for these insects to raise their young.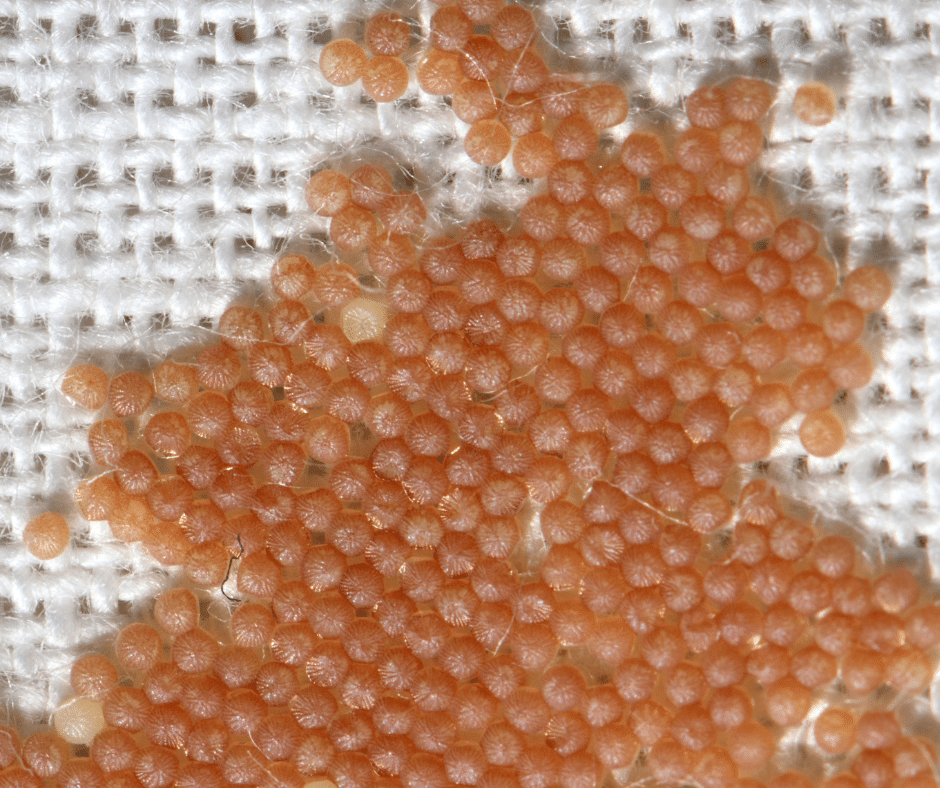 Signs of an Infestation
Undoubtedly, the clothes moths leave behind signs of their existence. First, the damage in clothing made by moths leaves irregular holes varying in size depending on how long the moths have been feeding. Homeowners can confirm an infestation by inspecting clothing with a flashlight. You will be looking for moths that are either cream-colored or silver-brown, and eggs or larvae found typically in seams, cuffs, and collars.
Here are some additional signs you have a moth infestation in your closet.
If your furs are excessively shedding, you may have moths.
Tiny tubes found on your clothing are moth larvae casings.
Silky tunnels and trenches on wool mean larvae have been feasting.
A crusty deposit on your rugs, drapes, clothing, and on your closet floor indicates a moth problem.
And finally, if you open the door of the closet to see tiny cream-colored moths flying around or crawling on your clothes, those are indeed the dreaded moths.
What to Do If You Have a Moth Infestation
When the signs are clear, you have a clothing moth infestation; there are a few things you can do while waiting for your pest control appointment. Try the following suggestions after you have scheduled that visit from your local pest control company, and instead of waiting around as the moth larvae, continue with their all-you-can-eat buffet in your closet.
First, remove all clothing from the closet. Take it outside and shake each piece vigorously.
Then, wash all clothing on hot to kill any remaining moths, eggs, or larvae.
If you have clothing that cannot simply be tossed in the washer, seal them in a plastic bag and place it in the freezer overnight. Or send them to a dry cleaner.
And be sure to vacuum out the entire closet before returning the items.
Furthermore, let's fix this issue right away. Mothballs will do little good and will stink up your clothes and your home. They only work if the area is completely sealed up. So don't make your friends and family suffer from the smell of mothballs in your home and on your clothing.
Moth Infestation Prevention
The best idea is to prevent the holes in your sweater from ever occurring. Because let's face it, fashion changes year to year, and you may never be able to find that perfect sweater or jacket again. So, keep clothing moths out with the following prevention methods by Proactive Pest Control.
Keep your closet uncluttered and clean.
Keep your hamper outside of your closet to eliminate one more source of keratin for the moths.
Use vacuum-sealed bags to store seasonal clothing.
Rotate the items in your closet regularly to keep things stirred up.
Eliminate piles of used clothing that make a perfect breeding place for insects.
Hang as many items as you can. Hanging clothes are not as attractive as the folds of clothing that are neatly on a shelf or in a drawer.
Cedar planks can help deter adult moths from wanting to enter in the first place. However, cedar does nothing for existing larvae.
Finally, get your home treated preventatively with a pest control maintenance program.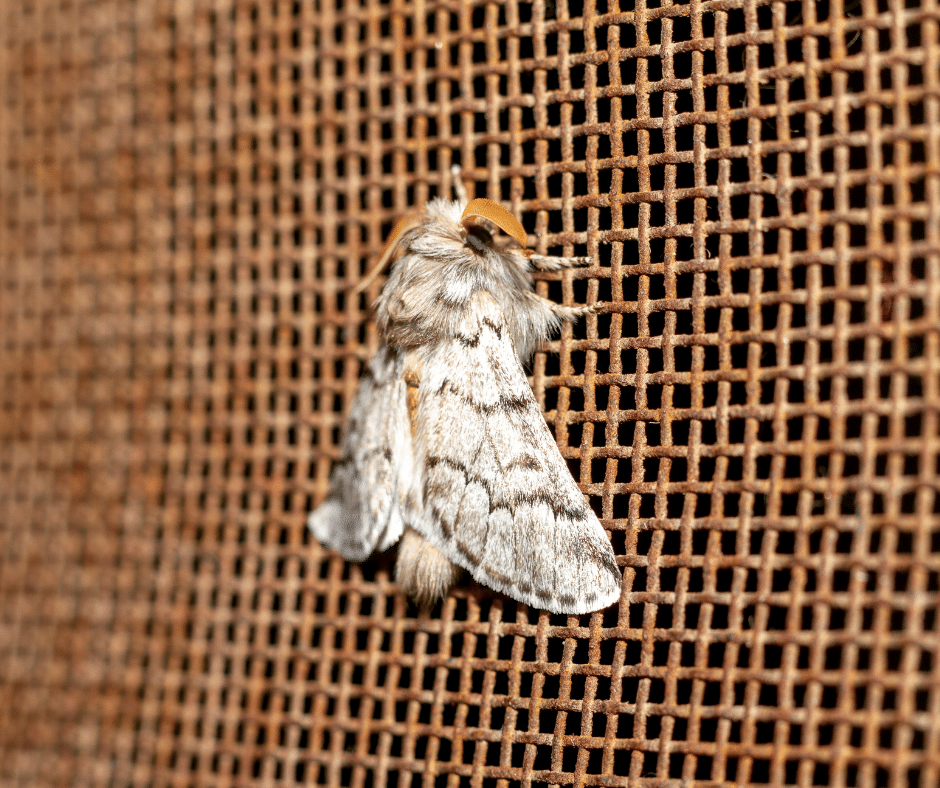 Eliminating Clothing Moths Proactively
Our Proactive treatment works well because we use the best products to eliminate pests. We offer full-service treatment options for your home, ranging from quarterly to yearly and even one-time options.
You might be able to make moths disappear for a few days but wonder why they keep coming back. Professionals can investigate and find the source that is causing your bug problem and remove it. We can save you time and energy by providing quicker and more effective results than DIY treatments. You can avoid possible damage that pests can cause to your home and clothes by hiring professionals. When you contract with Proactive Pest Control, here's what you can expect on your first appointment:
A thorough inspection
An analysis of your pest problem
An initial outside and inside treatment, then outside treatments after that
Set up a free consultation with us today! Whether you are struggling to get rid of current bug problems or you're seeking to be proactive, we have a variety of treatment plans to choose from so you can find what best fits your situation. We also have a 100% unconditional satisfaction guarantee that comes with our regular treatments. We want to ensure that you are completely happy with our pest services.
If you're in Gwinnett, Barrow, Walton, Athens-Clarke, or surrounding areas, then you're in luck! You're just one phone call away from a free consultation. Click here to learn more about our pest control services. We also provide Crawl Space Encapsulation which transforms your damp, dirty crawl space into a cleaner, healthier environment.