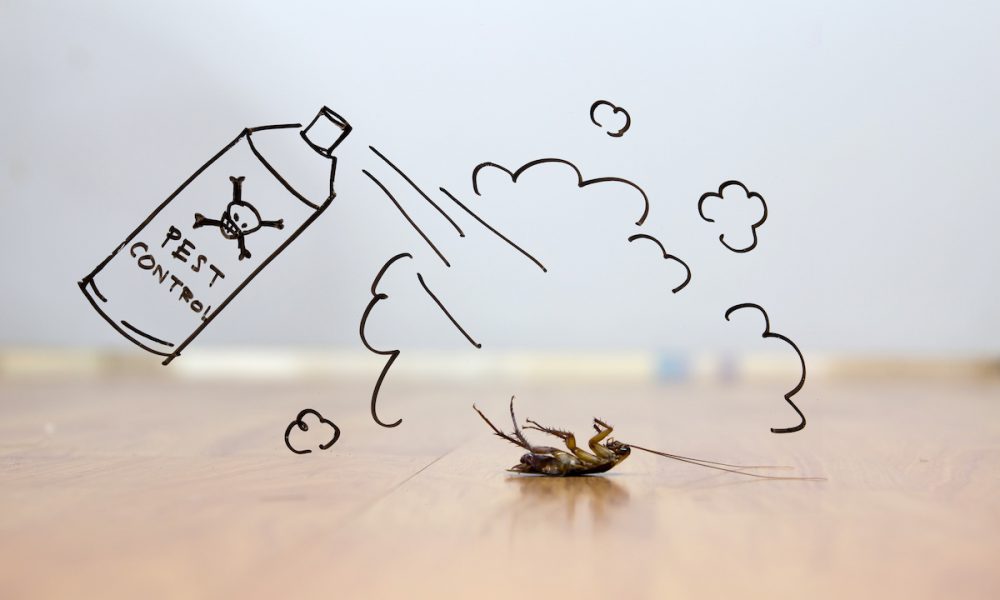 Everyone deals with pest problems at one point or another, and no one loves finding roaches scurrying around their house. When it comes to pests, most people want to get rid of them and to do so quickly. There are two ways to accomplish this, try to do it yourself or call in the professionals. Here's a quick guide to determine which route is best for you.
Do It Yourself
Pros
As with any DIY, the main appeal is always to save money. If you decided to take on your own pest problems, this will help to reduce the overall cost but will cost you in time and energy. Another reason some people choose to DIY is that it allows you to determine what type of products you'd like to use if you have a preference. On top of that, it brings comfort to some to know exactly where the pesticides have been sprayed.
Cons
Many of us like to think we're professionals at everything we do, but the truth is, we aren't. One of the major cons to DIY pest control is you can end up making the problem worse … much worse. If the wrong chemicals are used or misapplied, you can risk spreading the infestation. Not to mention, you may threaten the safety of yourself and others. To learn more about the safety of pest control chemicals, check the citizen's guide provided by the US Environmental Protection Agency. Another issue is the chemicals sold at the store do not compare to what is used by the professionals. Using the correct pesticides and knowing how to apply them correctly is key to success in pest control and when you're not a professional, this is not the easiest thing to learn.
Professional Help
How do you know when it's time to bring in a pro?
It's a severe problem (i.e., termites, bed bugs, stinging insects)
The bugs keep coming back after your DIY trials
There's an overwhelming amount
Why hire professionals?
You might be able to make bugs disappear for a few days, but wonder why they keep coming back. Professionals can investigate and find the source that is causing your bug problem and remove it. Not only that, they can save you time and energy by providing quicker and more effective results than DIY treatments. By hiring professionals, you can avoid possible damage that pests can cause to your home. Yes, we're talking about you termites! When you hire Proactive Pest Control, here's what you can expect on your first appointment:
A thorough inspection
An analysis of your pest problem
An initial outside and inside treatment, then outside treatments after that
Our Advice
Set up a free consultation with us today! Whether you are struggling to get rid of current bug problems or you're seeking to be proactive, we have a variety of treatment plans to choose from so you can find what best fits your situation. We also have a 100% unconditional satisfaction guarantee that comes with our recurring treatments. We want to ensure that you are completely happy with our pest services.
Contact Us
Choose Proactive Pest Control for professional, comprehensive, guaranteed pest, and lawn management. The pros at Proactive will work diligently to gain your trust, confidence, and your total satisfaction. CALL US TODAY at 770-800-PEST to schedule a free, no-obligation inspection and evaluation for your home or business. Or, contact us for a FREE consultation. Let us show you why Proactive Pest Control is northeast Georgia's first choice for pest, termite, and lawn services.