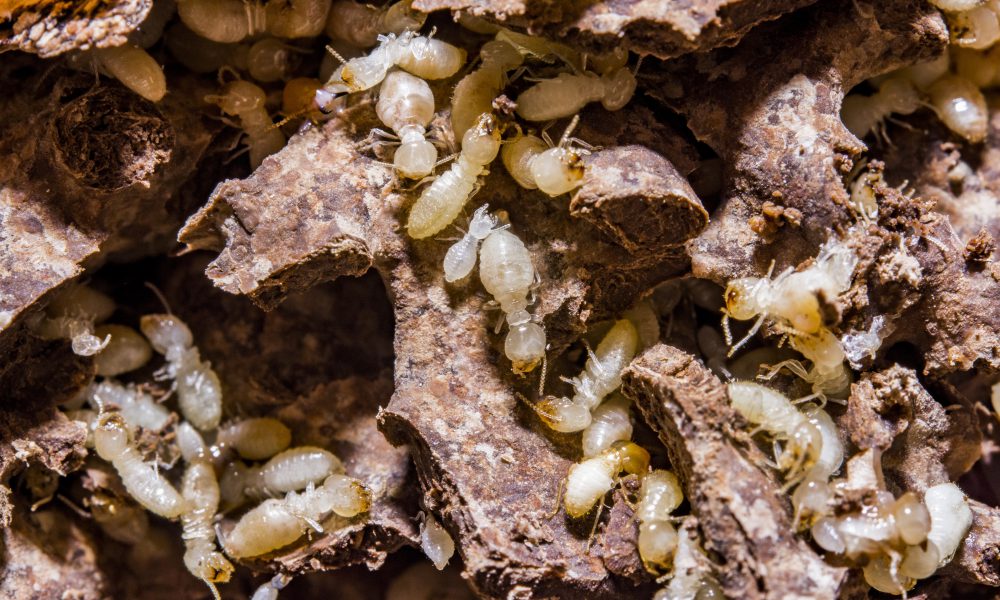 Termite are social insects. What does that mean? It means that termites feed each other and groom each other. It means other things as well, but those are the important parts.
There can be up to 250,000 termites in a single termite colony. It would be impossible for us to kill them if we had to rely on each of them coming into direct contact with our product. We would never be able to bring them under control! The fact that they feed and groom each other is what makes termite control and colony elimination possible. Once we put the liquid termite product out, we only have to rely on a small fraction of the termites (the foragers) to come into contact with it. From there, they will do they hard work of spreading the poison around to the rest of the colony.
For a professional termite inspection contact Proactive Pest Control.