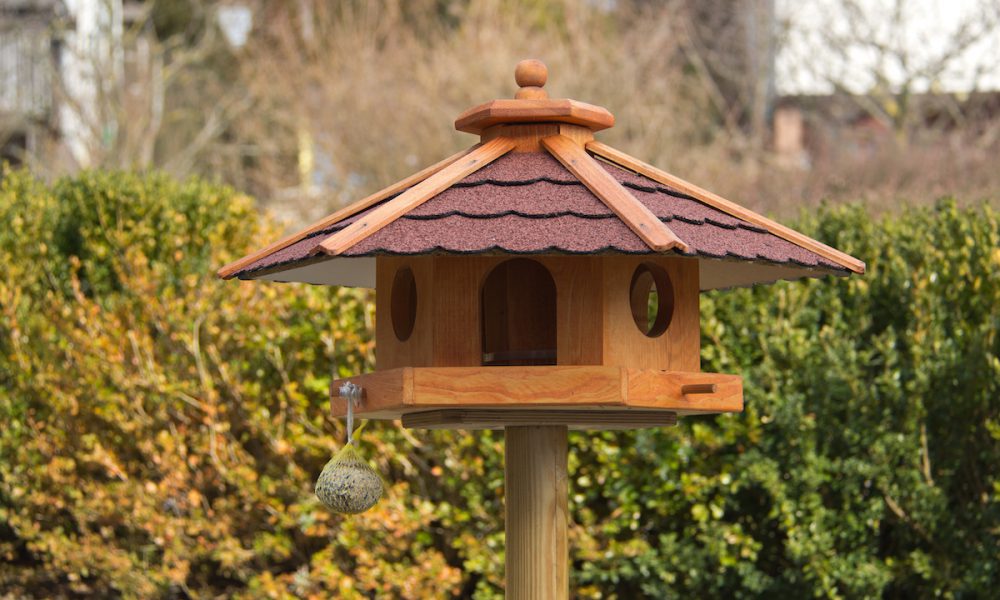 Birdfeeders are beautiful sitting outside of your breakfast nook window so you can watch a variety of birds sit at the birdfeeder chirping and singing away while nibbling on the seeds you so thoughtfully purchased and put in the birdfeeder. Some of the birds that are usually attracted to a birdfeeder are blue jays, cardinals, chickadees, finches, nuthatches, and sparrows.
Did you know that while you attract these peaceful, serene birds to your yard, you may also be attracting rodents at the same time which can get into your home?
Rodents
Rodents such as squirrels, rats, and mice love to eat seeds and will invade the feeders. They will eat all of the spilled seeds on the ground as well. This can create a rodent problem for you.
Problems
These are some of the issues that the rodents coming to feed at the birdfeeder can cause:
Damage to your home
Taking the seed and other foods intended for the birds
Keeping the birds away
Contaminating feeder surfaces or seed with feces or urine
Damaging the feeders while accessing the seed
Transmitting diseases to birds
Hard to remove from your property
Discourage rodents
Here are some tips to keep the rodents away from the birdfeeder and your property:
Change from ground or open platform feeders to hanging tube or sheltered hopper feeders that use wire or metal hangers.
Install a seed catcher tray on the feeder pole to catch seeds that birds drop so they don't accumulate on the ground for the rodents to eat.
Use baffles on your birdfeeder to keep the rodents away.
Select a bird feed that will reduce the amount of waste that's dropped such as hulled seeds that include shelled peanuts, sunflower hearts, and hulled millet.
Rake up spilled seed on the ground, or using a leaf vacuum to collect the debris regularly to keep the rodents away.
Choose feeders that are rodent resistant with rounded edges so they cannot chew the material.
Hang the birdfeeder several feet off the ground with a metal pole that is harder for rodents to climb.
Keep the grass trimmed near the feeders to remove their shelter.
Keep overgrown shrubbery trimmed and cut low branches, so there is no shelter directly at the ground level.
Relocate birdfeeders at least 30 feet away from the house, garage or shed.
Put the bird seed in tightly closed thick plastic or metal containers that mice cannot penetrate.
Seal your openings and cracks to rodent-proof your home.
Contact a local pest control professional may be the best choice.
Please let our team of professionals help you. Don't spend your valuable time dealing with things that we can handle for you. If you're in any of the surrounding areas, give Proactive Pest Control a call at 770-800-PEST or 770-800-7378.
Contact Us
Choose Proactive Pest Control for professional, comprehensive, guaranteed pest and lawn management. The pros at Proactive will work diligently to gain your trust, confidence, and your total satisfaction. CALL US TODAY at 770-800-PEST to schedule a free, no obligation inspection and evaluation for your home or business. Or, contact us for a FREE consultation. Let us show you why Proactive Pest Control is northeast Georgia's first choice for pest, termite, and lawn services.