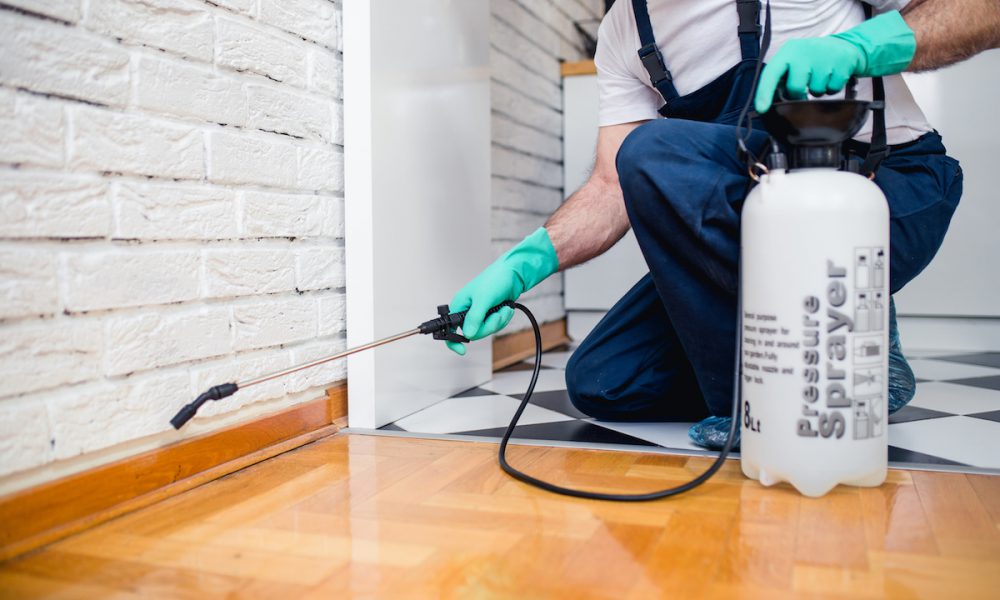 Thorough cleaning and mopping is highly recommended to minimize the amount of pest issues you may have in your home, but did you know that mopping can actually be making it worse?
Most professional grade products have a fairly lengthy residual, lasting up to 2 to 3 months if undisturbed. In a typical type of situation, a liquid pesticide product is applied to crack and crevice areas along baseboards. If you mop your floors, and mop all of the way up against the base board, you are more than likely removing any pesticide product that has been applied in those areas, thus making it ineffective. To avoid this, when mopping your floors, stay a few inches away from the edges. Doing so will leave the product in place, and will give you the best results possible.
The above scenario applies to a standard pest treatment, but what about a flea treatment?
Flea treatments are normally done a little bit differently. With a standard pest treatment, the product is typically only applied in crack / crevice areas along the edges and base boards. With flea treatments, the product is typically applied using a fan spray setting across the entire floor area, rather than just the edges. Just as with the regular pest treatments, the flea treatment is designed to leave a long lasting residual. Mopping floors in the treated areas will remove the product, thus making it ineffective.
Consider Cleaning Before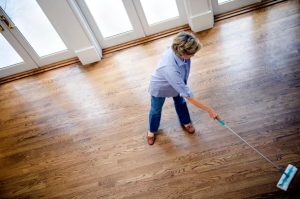 It is best to do some deep cleaning before your pest control service. After the pest control spray is down and dry, you can live like normal. Interior treatments can be cleaned and mop as needed.
Common Household Pests
The most common household pests that may be getting inside your home are: termites, cockroaches, ants, carpet beetles, stink bugs, meal moths, fruit flies, silverfish, and rodents. These pests are the reason you need pest treatment.
24-Hours
There is a healthy balance between cleaning up any excess treatment to keep your pets and your family healthy to undoing the treatment and have to keep dealing with pests. Our best recommendation is to wait 24 hours following the interior treatment for any heavy cleaning. That way you make sure that the treatment is down long enough to work properly.
Our Advice
Set up a free consultation with us today! Whether you are struggling to get rid of current bug problems or you're seeking to be proactive, we have a variety of treatment plans to choose from so you can find what best fits your situation. We also have a 100% unconditional satisfaction guarantee that comes with our recurring treatments. We want to ensure that you are completely happy with our pest services.
Contact Us
Choose Proactive Pest Control for professional, comprehensive, guaranteed pest, and lawn management. The pros at Proactive will work diligently to gain your trust, confidence, and your total satisfaction. CALL US TODAY at 770-800-PEST to schedule a free, no-obligation inspection and evaluation for your home or business. Or, contact us for a FREE consultation. Let us show you why Proactive Pest Control is northeast Georgia's first choice for pest, termite, and lawn services.