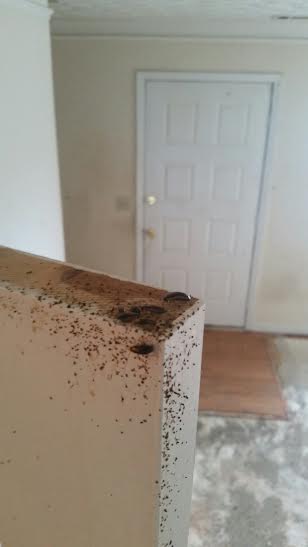 I have to admit, NEVER in my life did I think I would be writing a blog article about what roach poop looks like, but here I go! Never say never.
Believe it or not, I have actually had lots of people ask me what roach poop / fecal matter looks like. Knowing what it looks like is important in knowing what type of insect infestation you might be dealing with, and also helps you locate their main nesting areas so that you can direct your treatment towards those areas.
For the sake of this article, I will focus on German Roaches. The best way that I can describe their fecal matter is by saying that it looks like small, dark colored spots, almost like spilled coffee grounds.