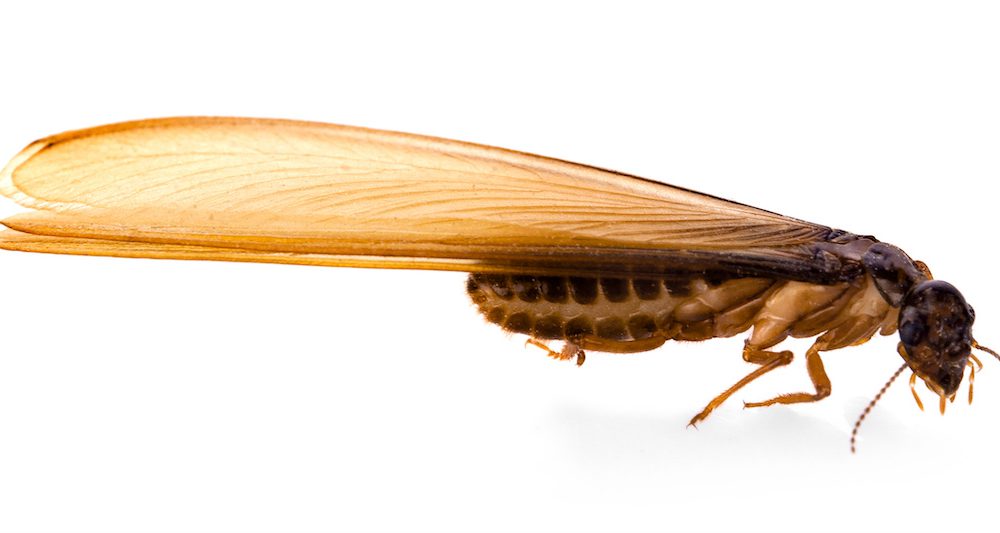 Termite Awareness Week is here and the professionals are predicting an early termite season this year for Subterranean termites. "When you think of spring, you probably envision blooming flowers and the return of warmer weather. But in the pest control industry, spring marks the beginning of peak pest season, when most insects are coming out of their winter hiding spots, mating – and in some cases – finding their way into our homes. Unfortunately, one of the most common springtime pests is also one of biggest threats to our homes and properties – termites.
Termites have been around for more than 120 million years. They are social insects and live in colonies that are usually located in the ground or in wood. Termites feed on the cellulose in wood and wood by-products, such as paper. They are estimated to cause $5 billion in property damage every year. What's worse, this damage is not typically covered by homeowner's insurance, and – because they tend to remain out of sight – their damage can go unnoticed for many years, until serious issues arise. Therefore, it's important to understand the life cycle of termites, and the signs that a colony has taken up residence in your home, comments PestWorld.org.
Spring Swarmers
Springtime is typically when termites swarm. Subterranean termites go through a metamorphosis process when they develop wings. A subterranean termite swarmer's main job is to fly away and start a termite colony somewhere else hence the terminology of swarmers. This is their natural survival instinct that kicks in to continue the existence of the species by starting another termite colony in a different location.
Once the king and queen termite mate, the queen locates another place to set up a new colony and begins to lay her eggs. A termite queen has a long lifespan and can live up to 30 years and lay hundreds to thousands of eggs per day. These eggs can hatch and develop the next immature kings and queens to start the same process over again. These termites are called "alates" and they have elongated wings, a straight or thick-waisted body and straight, beaded antennae. The color of the body can be a solid black, to tan or beige depending on the species. The winged termites will fly from the original nest to mate. This ritual is a mating flight and is referred to as "swarming."
Termite swarmers can shed their wings shortly after flight.  Swarming termites are confused with ants but can be easily distinguished by two simple traits. Termites do not have the "pinched" waist of ants. The second traits is that termite wings are equal in length, compared to ants that have distinctly longer front wings.
If you find termite swarmers indoors, you probably have an infestation of termites and it needs to be dealt with immediately before they cause any more damage.
Here is an article about the differences between drywood and subterranean termites.
If you have any signs of termites, get an inspection as soon as possible?
Have some pest or termite needs? We would love to earn your business! Please let our team of professionals help you. Don't spend your valuable time dealing with things that we can handle for you. If you're in any of the surrounding areas, give Proactive Pest Control a call at 770-800-PEST or 770-800-7378.
Contact Us

Choose Proactive Pest Control for professional, comprehensive, guaranteed pest and lawn management. The pros at Proactive will work diligently to gain your trust, confidence, and your total satisfaction. CALL US TODAY at 770-800-PEST to schedule a free, no obligation inspection and evaluation for your home or business. Or, contact us for a FREE consultation. Let us show you why Proactive Pest Control is northeast Georgia's first choice for pest, termite, and lawn services.