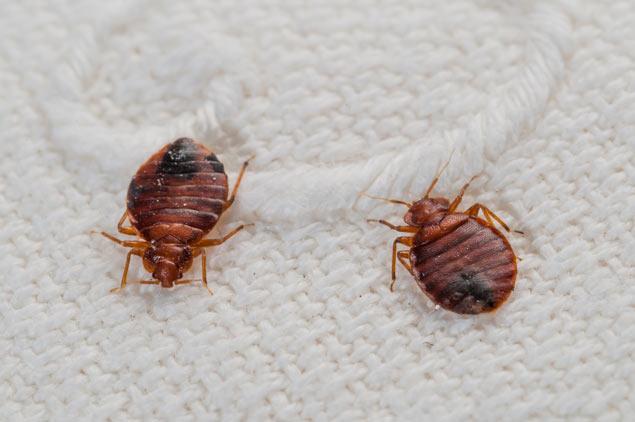 I have had lots of people ask me if bed bugs are big enough to be seen. Most people are under the impression that bed begs are tiny, smaller than fleas, and that they cant be seen by the naked eye.
Baby / juvenile bed bugs can be difficult to see because of their small size, especially if they have not had their first blood meal yet. Juvenile bed bugs that have not had their first blood meal yet appear clear, making them harder to detect.
Bed bugs have an oval-shaped body. The body will be reddish and swollen after feeding, which makes them much easier to see. An adult bed bug can grow to be about 3/16″.
The picture on the left shows a mature / adult bed bug, surrounded by tiny, juvenile bed bugs. The picture on the right is zoomed out a little bit, but is the same group of bed bugs. I took the 2nd picture just to show you how clearly visible bed bugs really are.
If you think you might have bed bugs, contact us for a free estimate today!