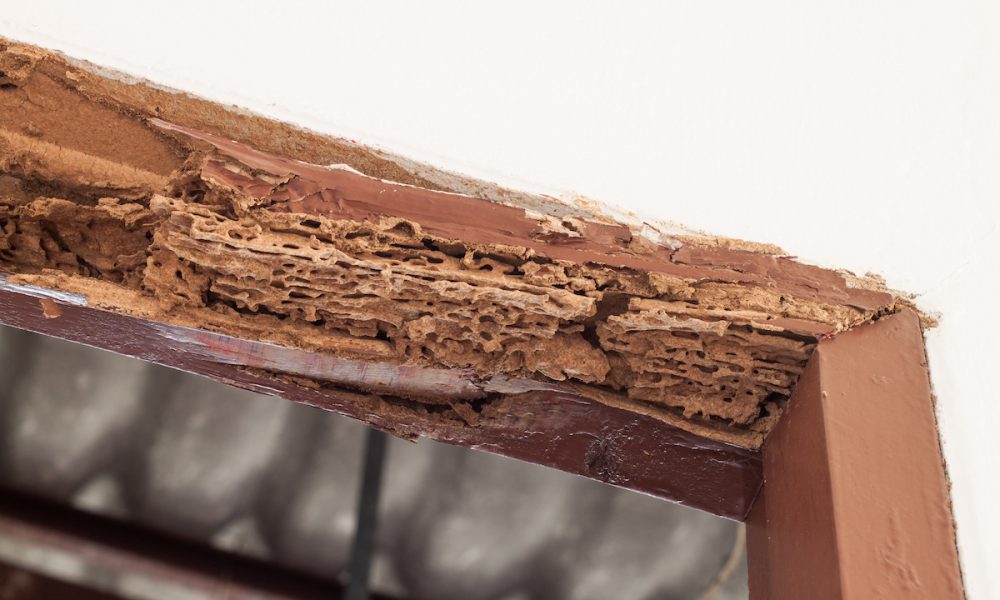 It is more expensive to repair the termite damage found in or on your property than the expense to prevent termite damage. In order words, spending money on regular maintenance to keep termites from entering your property is money well spent compared to the alternative of paying for termite damage repair. Take a look at the statistics below.
Termite Statistics
Here are some frightening statistics about termites and their possible damage. 
Termites damage 600,000 homes in the U.S. every year.
U.S. residents spend on the average $5 billion each year to control termites and repair termite damage.
According to the United States Department of Agriculture (USDA), U.S. residents spend at least $1 billion on Formosan termite control and repairs each year. Some experts estimate the number is closer to $2 billion.
Termites and other pests cause an estimated $30 billion in damage to crops and human-made structures in the U.S. each year.
The average homeowner will spend around $3,000 to repair termite damage.
Most homeowner's insurance policies do not cover the cost to repair termite damage in your home.
Signs of Termites
Wondering if you have termites? Here are some of the telltale signs that this pest has invaded your property:
Damaged wood – inspect wood throughout your home for damaged or hollowed wood floors, walls, etc. Termites are excellent at hiding in, under and behind surfaces.
Droppings made by Drywood Termites look like coffee grounds, sawdust or mounds of pellets.
Termite Mud tubes which are how they travel through the ground
Swarms in a colony (may look like flying ants)
Near entry points in your home look for termite wings
If you are not positive about termite infestation, contact a professional pest control company to do a thorough inspection?
Diet
Aggressive termite colonies can eat up to one pound of wood a day, and most species eat two to three times their body weight each day.
Termite Damage Repair
Termite damage repair will depend on several factors:
Size,
Location in house and
Accessibility of the infestation,
What construction will need to be repaired in house
The damage can range from
Slight damage
Thousands of dollars
Demolished homes
Maintenance

One of the best ways to control termites is to have a regular maintenance plan in place with a local Pest and Lawn Service so you can prevent termite damage from ever happening on your property, in your home or business.
Please let our team of professionals help you. Don't spend your valuable time dealing with things that we can handle for you. If you're in any of the surrounding areas, give Proactive Pest Control a call at 770-800-PEST or 770-800-7378.
Contact Us
Choose Proactive Pest Control for professional, comprehensive, guaranteed pest and lawn management. The pros at Proactive will work diligently to gain your trust, confidence, and your total satisfaction. CALL US TODAY at 770-800-PEST to schedule a free, no obligation inspection and evaluation for your home or business. Or, contact us for a FREE consultation. Let us show you why Proactive Pest Control is northeast Georgia's first choice for pest, termite, and lawn services.