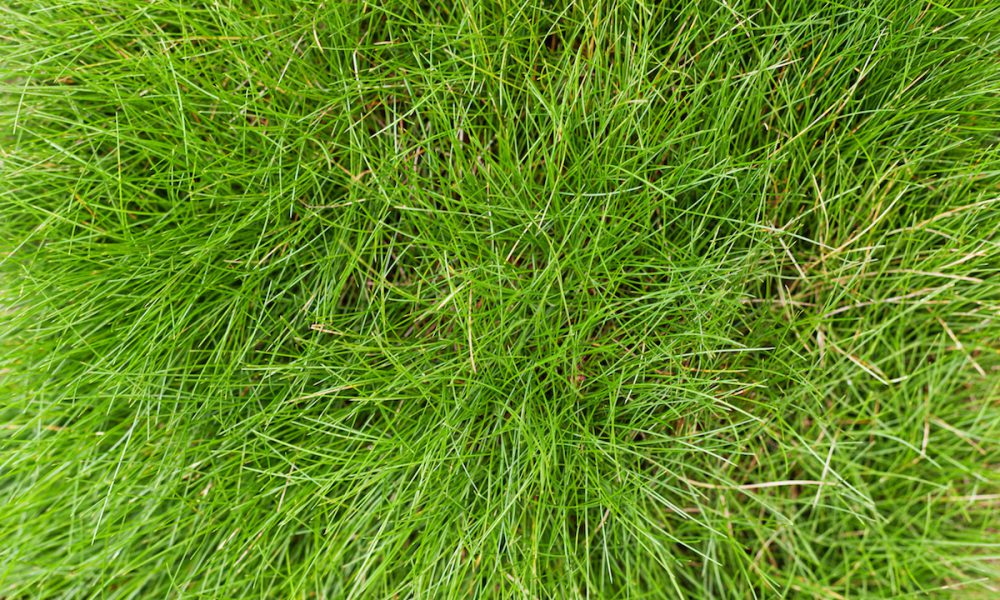 "Fescue grass types are a popular variety of cool season grasses that are adapted to the transition zone of the USA and into Canada. The fescue grass species are easily planted with grass seed and include the sub species of broader leaved, bunching grasses named tall fescue and the group of finer leaved shorter fescue grass named Fine Fescue," states Fescue.com.
Description
Fescue matures quickly after seeding and requires frequent mowing. It is finely textured and fast-growing. As a cool season grass, fescue requires more water during the summer than warm season grasses, or it will go dormant. It tolerates shade better than most grasses and is resilient in drought and fluctuating temperatures, 
Type:  Cool season grass
Sun Exposure:  Full sun to partial shade
Uses

Fescue grass is specifically planned for certain locations:
Beautiful, durable grass lawns
Sports fields
Pastures
Overseeding warm and cool grass lawns
"Unlike the majority of cool season grasses, Fescue grasses are shade tolerant and perform well in the lower areas of the transition zone where the season is too hot for the other cool grasses and in the area of the transition zone that is too cold in the winter for the warm season grasses," reports Fescue.com.
Benefits

There are many benefits to planting Fescue Grass:
Shade tolerance
Stays green all year
Drought resistant
Develops a deep root system
Drawback

Fine fescue grass can be weakened by very hot temperatures and extra water is necessary when heat waves last more than a week.
Fine fescue requires a higher cutting height which is recommended when grown in the shade. Thatch can be a problem, due to the high lignin content in its leaf sheaths, which are slow to decompose. Core aeration is recommended to avoid problems with thatch and to improve the overall health of your lawn.
If you are not familiar with Fescue grass, it is in your best interest to make sure you talk with or hire a Lawn Care Service that is knowledgeable in this area to know fertilization schedules, over-seeding management techniques, utilization of intense mowing schedules for shorter mowing heights than most lawns, accurate irrigation and drying procedures.
Contact Us
Choose Proactive Pest Control for professional, comprehensive, guaranteed pest and lawn management. The pros at Proactive will work diligently to gain your trust, confidence, and your total satisfaction. CALL US TODAY at 770-800-PEST to schedule a free, no obligation inspection and evaluation for your home or business. Or, contact us for a FREE consultation. Let us show you why Proactive Pest Control is northeast Georgia's first choice for pest, termite, and lawn services.