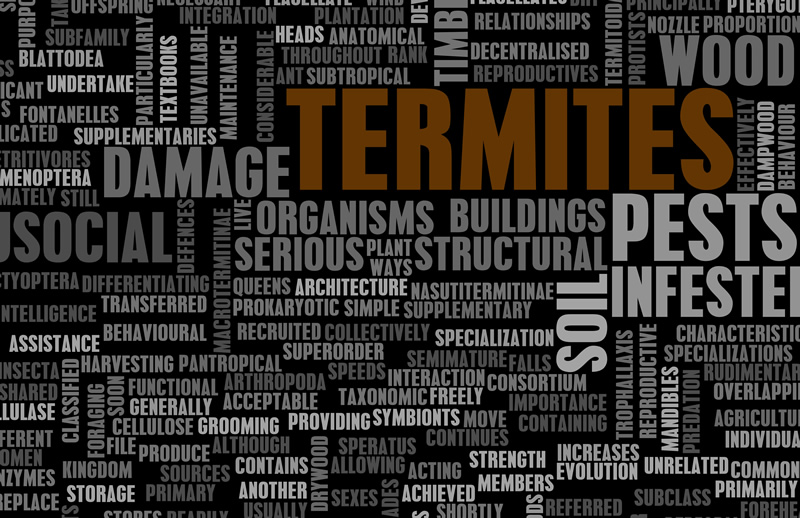 I have heard lots of people say that they don't need pest control during the winter time, and that the bugs will die off during the winter anyways. Although there are some insects that are less active during the cold winter months, and some that will succumb to freezing winter temperatures, there are others that try their hardest to make it into your nice warm homes to keep from freezing. A lot of them will succeed.
American Roaches are known for being more active during the fall months and beginning winter months. Since it is getting colder out, American Roaches are looking for nice, warm places to live so that they don't freeze to death. Attics make ideal living spaces for them, and are actually very easy for them to get into.  A good outside perimeter treatment, and maybe even at attic pesticide application, can help keep these nuisance pests out of your home, and under control.
Termites are active 24 hours a day, 7 days a week, 365 days out of the year. They are always eating wood / cellulose materials, and never sleep. The only time that termites will leave your home is when temperatures get down below freezing. They will travel through their mud tubes and tunnels to get down below the frost line of the ground, so that they don't freeze to death. As soon as the temperatures get back above freezing, termites will reemerge and get back to work. If your home is in need of a termite treatment, don't put it off until spring. Get it done now before termites cause too much damage to your home.
Although fire ants pretty much disappear during the winter months, plenty of other ants are around and active. They are constantly foraging, looking for food and moisture. There are lots of different species of ants, all of them having different characteristics and habits. Some ants live in the ground around your house, some ants will live and establish colonies in your gutters (making any ground perimeter pesticide treatments ineffective), and some ants will actually live within the walls of your home. The ants that are living within the walls of your home will not be too affected by the outside cold temps, and will continue to be a nuisance.
Several species of stink bugs, as well as lady bugs, are known to invade homes to over-winter in attic spaces.
Doing a regular quarterly pest treatment around the outside of your home will help build up a residual / barrier around the home. Most products last about 2 to 3 months, depending on the conditions. If you decide to skip the winter months, and not do any treatments, these barriers that you have built up around the outside break down and disappear, making it much hard to control insects when they start becoming active again in the spring time. Instead of maintaining and building on an outside barrier that is already there and keeping the populations under control, you are essentially starting over, since the other products are long gone. When we first start up a new account, it sometimes takes a couple of good treatments before we get things under control. If you skip treatments during the winter time, you are putting yourself in the same position.