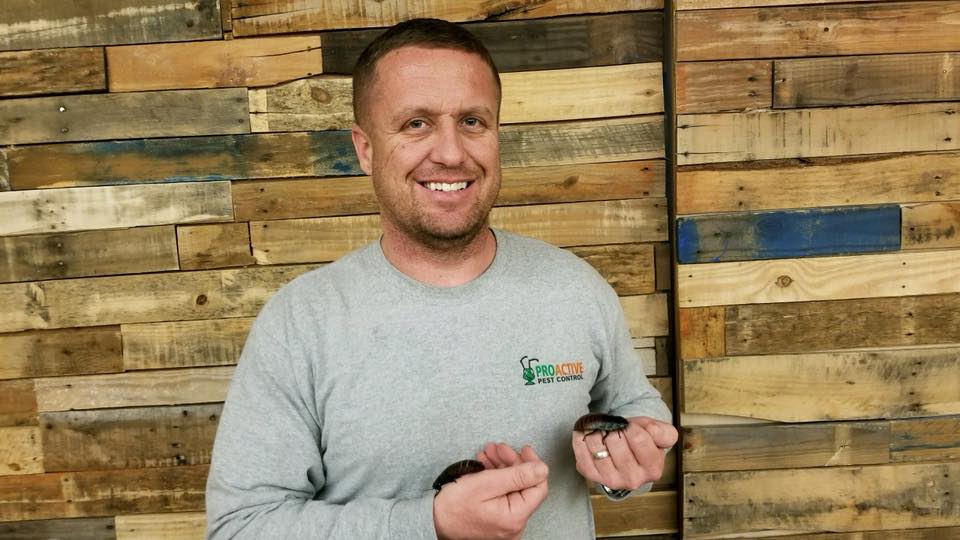 It is important that your pest control company is properly trained and knows what they are doing. If you are looking for a qualified commercial or residential exterminator that can provide roach, subterranean termite, dry wood termite, roaches, spider, ant and flea services, make sure that they are state Pesticide Applicator Licensed?
Here is information regarding getting licensed and certified from the Georgia Department of Agriculture.
Who needs a pesticide applicator license?
It depends on the type of pesticide you need to use and the manner in which you use it. In order to purchase, use, or supervise the use of any restricted use pesticide on your property or the property of your employer, while engaged in the production of an agricultural commodity, a Private Applicator License is the appropriate license to obtain. When not engaged in the production of an agricultural commodity, a Commercial Applicator License in the appropriate category is required to purchase, use, or supervise the use of restricted use pesticides on your property or the property of your employer. In order to provide pesticide applications of any type of pesticide, whether general use or restricted use, to the property of another person, and collect a fee for these services, both a Commercial Applicator License and a Pesticide Contractor License are required.
How do I obtain a commercial applicator license?
In order to obtain a commercial applicator license, you must pass the commercial applicator examination provided by the Georgia Technical Colleges. This computerized exam is administered at several locations around the state numerous times during the course of a given year. Please note that you will need to obtain study materials from the University of Georgia. Individuals who wish to obtain a commercial applicator license must pass the general standards examination, as well as least one major category examination with a score of 70%. The general standards exam is designed to test for general knowledge on the use of pesticides, while the category examinations are more specific to particular types of pesticide application.
Pesticide contractor's license
What is a pesticide Contractor's license, and how do I obtain one?
The term "pesticide" is defined as any substance or mixture of substances intended for preventing, destroying, or repelling any pest or pests. This definition includes herbicides, insecticides, antimicrobials, plant growth regulators, defoliants, etc. Any individual, company, corporation or other business entity desiring to engage in the business of applying pesticides to the lands of another within the State of Georgia in exchange for money, shall secure a Pesticide Contractor's License. Furthermore, if you perform applications as part of a maintenance contract, you are subject to this requirement as well.
Each business office/location must have a Contractor's license and at least one certified commercial pesticide applicator employed at the location.
To obtain a contractor's license, The Georgia Pesticide Contactor's Application should be completed. This form can be assessed here:
http://www.agr.georgia.gov/Data/Sites/1/media/ag_plantindustry/pesticides/files/newcontractorlicenseapplicationtotalpackagerevised1012.pdf
In order for the Georgia Pesticide Contractor's Application to be processed, an S&V document, verifying that you are lawful to work in the United States, is required. The document is located here:
http://agr.georgia.gov/Data/Sites/1/media/ag_administration/licensing/files/Lawful-Presence.pdf
Obviously, there are many benefits to hiring your pest control company that is state certified.
Make sure you do the research to see if your Pest and Lawn company is qualified to do the job for you.
Contact Us
Choose Proactive Pest Control for professional, comprehensive, guaranteed pest and lawn management. The pros at Proactive will work diligently to gain your trust, confidence, and your total satisfaction. CALL US TODAY at 770-800-PEST to schedule a free, no obligation inspection and evaluation for your home or business. Or, contact us for a FREE consultation. Let us show you why Proactive Pest Control is northeast Georgia's first choice for pest, termite, and lawn services.