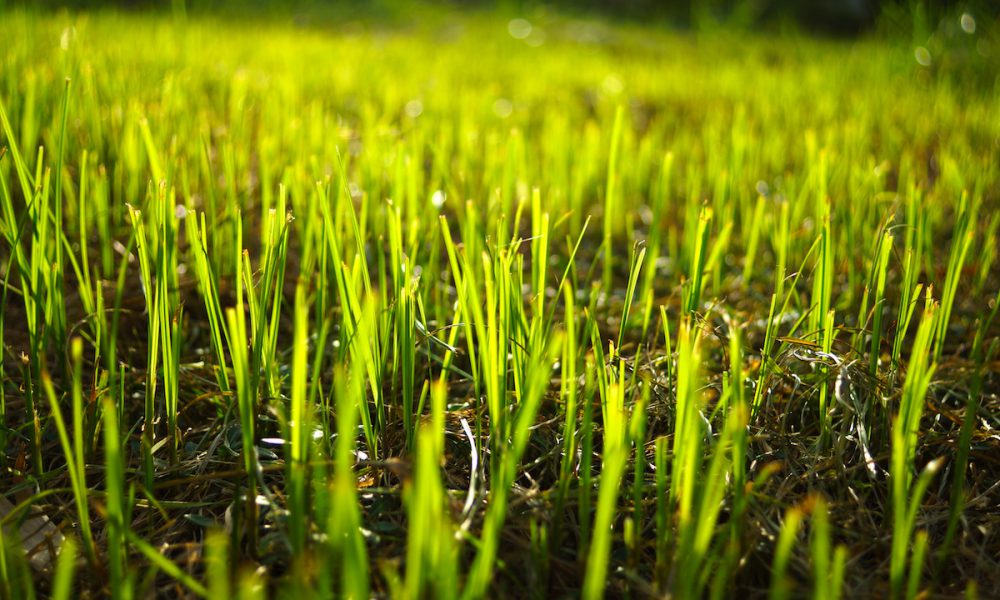 Not everyone's lawn and garden need lime. But most lawns can benefit from applying lime to it. How do I know if I need it? What steps do I need to take? Scheduling a free consultant with a local professional lawn care company is an easy way to find out.
Why Use Lime?
Excessive rainfall or irrigation, the use of some nitrogen fertilizers, and acidic water sources can cause an imbalance of pH. Low pH affects microbial activity in soil, making nutrients less available to grass and other plants. As a result, turf declines. 
The purpose of applying lime to your lawn is to increase the soil's pH level which indicates its acidity or alkalinity. The ideal pH for most lawns is between 6.0 and 7.0, or slightly below neutral. This range increases the availability of nutrients in the soil to promote lush, green, resilient grass. Adding lime is the most common method of changing your soil's pH. Soil pH is a measure of a soil alkalinity or acidity.
Symptoms your lawn needs lime
Common symptoms of low pH that indicate you need lime applied to your lawn are: 
loss of color,

 

poor grass growth,
lawn moss,
diminished ability to recover from heat, and

 

drought stress and reduced vigor.
Do a Soil Test!
The best way to tell if you need to raise soil pH and to determine how much lime your lawn needs is to do a soil test. You can purchase a soil test kit, which may tell you there is a need for liming, but it's difficult to accurately determine how much product you need. Different soil types and conditions require different amounts of lime to raise the pH a certain level. To get quick results, ask your local lawn care company.
Best Time to Apply Lime?
Any time of the year that the soil isn't frozen but it is most common during spring or fall. Aerating the lawn first and then applying the lime aid absorption and allows the lime to reach deeper into the soil. Many gardeners prefer to apply lime just before the first frost in fall because the soil has all winter to absorb the lime. It isn't a good idea to spread lime on a dry, wilted lawn or a soggy, wet lawn.
How often to apply?
Since it is a waste of time to apply lime if your lawn doesn't need it, you'll want to test your lawn every year. Once the proper pH is established, you will probably need to lime every few years.
Contact Us
Choose Proactive Pest Control for professional, comprehensive, guaranteed pest and lawn management. The pros at Proactive will work diligently to gain your trust, confidence, and your total satisfaction. CALL US TODAY at 770-800-PEST to schedule a free, no obligation inspection and evaluation for your home or business. Or, contact us for a FREE consultation. Let us show you why Proactive Pest Control is northeast Georgia's first choice for pest, termite, and lawn services.