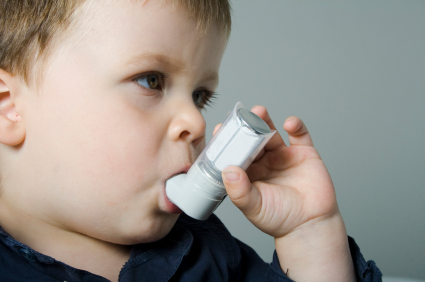 Those creepy crawly cockroaches strike fear in the hearts of people everywhere. No one likes to see a roach, much less in their homes. But, if you are asking if cockroaches are harmful to your family's health, you may already suspect the answer. The short answer is a definite yes.
The World Health Organization has stated that roaches are "unhygienic scavengers in human settlements."
Proactive Pest Control has listed a few ways cockroaches are dangerous to your family's health. Keep reading to learn more.
About Cockroaches
As one of the most common insects in homes, these pests scavenge in search of food, water, and shelter. They will go through the garbage and then right into your pantry. Not only are they tracking filth, but they also smell awful. But as far as health, here is what we have found at Proactive Pest Control.
Roaches Can Trigger Allergies
Other than just being nasty and a total nuisance, cockroaches may cause allergies resulting in skin rashes, allergic reactions, and asthma. A combination of the cockroach's feces, eggs, saliva, and outer covering left behind on surfaces can contain substances that people are allergic to.
There have been countless studies showing that asthma and allergies are more significant in people that are continually exposed to cockroach infestations. Asthmatic children who are allergic to cockroaches are three times more likely to be hospitalized for their asthma if they live in a home with many cockroaches.
Unfortunately, most people are usually not even aware that they are breathing these particles, mainly since these particles can become airborne along with regular house dust. Gross, right?
These allergens are inhaled from the air or can be ingested when they come in contact with food. Children, the elderly, and individuals with weak immune systems are more prone to conditions and illnesses caused by roaches and other pests.
Roaches Can Cause Intestinal Illnesses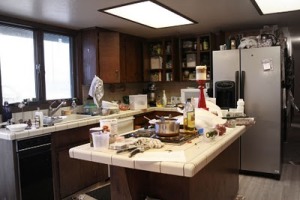 Yes, intestinal illnesses are carried by roaches and transmitted to humans. Roaches can carry diarrhea, dysentery, typhoid fever, and cholera and can deposit them on food, toothbrushes, books, and more. And even worse, they feed on feces, transmitting whatever disease the wastes may have as well.
What can YOU do to make a difference?
A clean home is the best way to a pest-free home. And signing up for a pest control maintenance plan is even better.
Wipe off all tables, counters, and stovetops after meals and food preparation.

Keep your food confined to specific areas of the house as much as possible.

Do not leave pet food out overnight, and keep a tight lid on pet food containers.

Clean up drink and food spills right away.

Keep all food in tightly sealed containers.

Be sure the garbage cans in the home have tight lids.

Clean all your dirty dishes as soon as possible. Do not leave dirty dishes in the sink or on the counter overnight. If you do have to leave your dishes in the sink overnight, make sure they are submerged in a basin of soapy water.

Throw away piles of boxes, cardboard, and newspapers from both the inside and the outside of the home. These make great homes and hiding places for many kinds of roaches.

Fix leaky pipes, toilets, and faucets. Moisture is essential to insect survival. Fixing these items makes it much harder for roaches and other insects to survive in your home.

Caulk all cracks and crevices throughout the home. By doing so, you are eliminating easy entry points for insects to get into your home. Places that you might want to check are around your plumbing, electrical, and gas lines.
Try these tips to get rid of the bugs on your own. But if the roaches persist, call out the professionals.
Cockroach Extermination with Proactive Pest Control
At Proactive Pest Control, we want to help make your home pest free and as safe as possible for you and your family. If you are still having a problem, we recommend that you call us! Our highly trained technicians may use various techniques, including proper inspection, proper identification, IPM (Integrated Pest Management), baiting, monitoring, sprays, and exclusion.
Contact Proactive Pest Control to get your home inspected and begin a treatment plan today!