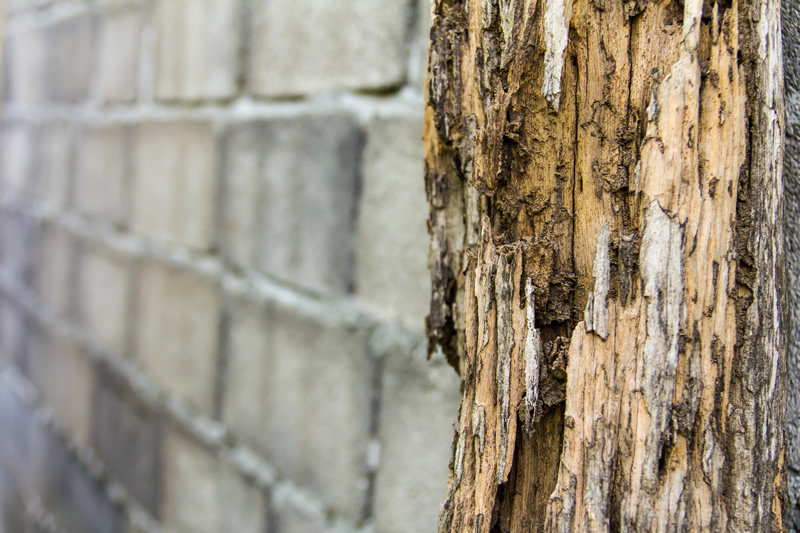 Assuming that there are not any other conducive conditions, I don't believe that the age of the home has much to do with whether or not it will get termites. I have seen a brand new home that was still under construction come under a major termite attack, as well as a 100 year old established home. A lot of it just has to do with how lucky, or unlucky you are!
Termites are subterranean, which means that they live under ground. Termites can live in colonies of tens of thousands, and even hundreds of thousands. If you have a decent sized yard that has some trees and bushes in it, I can pretty much assure you that you have termites in your yard somewhere.
Think about how neighborhoods are built these days. What is one of the first things they do? The builders go in and knock down pretty much all of the trees, and then start moving dirt around. After they do this, they start throwing up homes as quickly as they can. The termites have been comfortable living in the trees, in the stumps, and in the ground in these massive colonies, just doing what they do and munching away at the wood. They are now being disturbed and dug up, causing them to move around. Do you think your brand new home will do anything to fend them off? No…the termites will move in and take over, new or old.
One might argue that new homes are often treated as they are being built. That is true for most new homes, but there are also lots of older homes that get termite treatments done as well. For the sake of this article, I am writing it as though the conditions are the same on both homes, meaning they are both untreated.
An untreated home would definitely be more apt to get termites / termite damage than a treated home. We always recommend that you have your home treated for termites by a professional.
Contact us for a free termite inspection today!