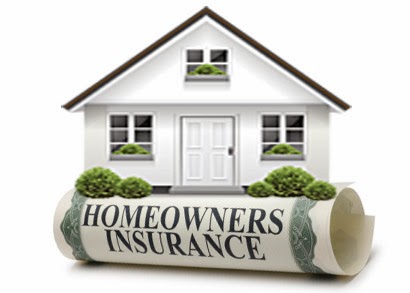 Georgia is currently in the top nine states in the entire United States in terms of termite damage and claims. It is estimated that termites do more than $5 billion per year in damage, which is more than all of the fires, floods, and storms combined! Termites eat non-stop 24 hours a day, 7 days a week, 365 days a year. With termites being such a serious threat to our homes and businesses, surely our insurance covers damages from these wood devouring pests, right? Unfortunately, the answer is NO!
Insurance companies do not cover damage caused by termite infestations or wood-destroying insect damage. Insurance companies think termites are preventable, which means your insurer considers it a maintenance issue. Most policies, as a rule, don't cover things that are considered maintenance issues.
While homeowner's insurance doesn't cover termite damage, there is a way to protect yourself. You can purchase a termite bond, which, in essence, is a particular type of insurance policy you enter into with a pest control company.
Pest Control Company Inspection
The first thing that will typically happen when you contact a pest/termite company is that they will come out to your home to perform a complete inspection. An inspection will either show that your home is termite and damage-free, or that it does not have active termites, but does have old termite damage, or even that your home has active termites, as well as damage.
Pest Control Treatment
The next step after doing an inspection of the home is to perform a treatment on the house. Keep in mind that a termite treatment is designed to be done as a preventative measure. Unfortunately, some individuals do not perform a termite treatment until it is too late, and they already have significant damage.
Warranties
In Georgia, there are two types of bonds or warranties available. One of them is a "repair and retreat" warranty, while the other is a "retreat only" warranty. The conditions of your home will determine which one you are eligible for. If you live in an older home that has never had a termite treatment done, is in bad shape, has some moisture issues, and has active termites, you will more than likely only qualify for the "retreat only" warranty. This means that if your home gets termites, the termite company will come out and retreat in the affected areas, but will not pay for any of the additional damages to your home.
On the other hand, if you live in a home that does not have many issues, has had a termite treatment done before, and has either no termite activity or minimal activity, you will probably qualify for the "repair and retreat" warranty. Just as the other warranty, this particular warranty will cover retreating the affected areas should termites pop up. In addition, this warranty also covers the costs of repairs/damages should any occur.
For most individuals, their home is the most significant investment they will ever make? Do you really want to leave your largest asset unprotected when termites are such a serious threat? Please do yourself a favor and get a termite treatment performed on your home before it's too late. It's definitely better to spend a little bit now, rather than have to spend a whole lot more later!
Maintenance
Typically, for a homeowners insurance policy, termite damage is considered to be an issue related to lack of maintenance, along with damage from termites, rodents or other pests, and general wear and tear. But, if your house develops mold as a result of something that is covered by your policy—such as a burst pipe—then the cost to remove the mold may be covered.
If you find any signs of termites or pests, schedule a free inspection with Proactive Pest.
Services Offered
At Proactive Pest and Lawn, we offer pest control, termite control, mosquito reduction, fire ant treatment control, flea and tick control, and lawn services. All of our plans are designed around your unique needs, focusing on the safety of your family, pets, home, business, and the environment. We offer a free consultation to discuss your specific needs.
Contact Us
Choose Proactive Pest and Lawn for professional, comprehensive, guaranteed pest, and lawn management. The pros at Proactive will work diligently to gain your trust, confidence, and your total satisfaction. Proactive Pest and Lawn service areas are located in northeast Georgia and include Athens, Braselton, Buford, Dacula, Jefferson, Lawrenceville, and Winder. CALL US TODAY at 770-800-PEST to schedule a free, no obligation inspection and evaluation for your home or business. Or, contact us for a FREE consultation. Let us show you why Proactive Pest and Lawn is northeast Georgia's first choice for pest, termite, and lawn services.