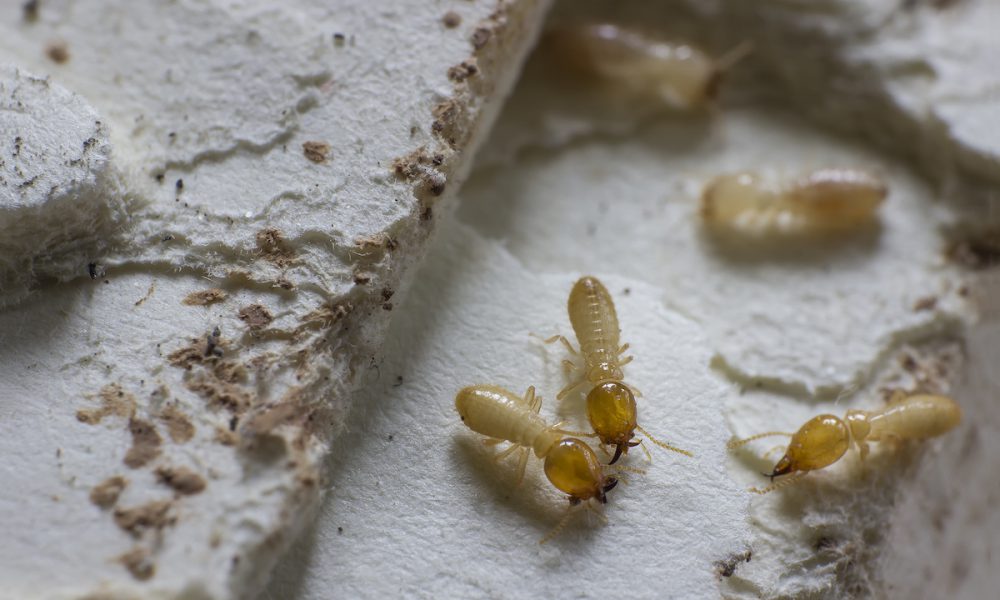 Many times we have come across homes that have termites coming up out of slab floors in the interior parts of a home. These slabs can have any type of flooring on them, ranging from linoleum or tile, to expensive hard woods. In the case of hardwoods, leaving them untreated can prove to be very costly. So how do you treat them?
If you have termites anywhere in your home, you should always start by completing a full, outside termite treatment. In our particular state, we are not allowed to treat only certain parts of homes. The only way that we are allowed to treat for termites in a residential setting is to perform a complete treatment. After completing the outside treatment, further treatment can be done on the inside of the home to address the termites that are coming up from the slab. The outside treatment may or may not take care of these, so you definitely want to do this step as well.
Depending on what type of flooring you have down, you may or may not need to remove a section of the flooring. Tile and linoleum will normally be left in place. Once you reach your desired sub flooring, use a hammer drill to drill ½ holes into and thru the concrete. The holes should then be filled with a liquid termiticide product, which will allow the liquid to flow into the dirt, treating the area underneath and around the affected part of the slab. The holes should then be filled with something such as a cement based product, or a plug of cap that is designed for such uses.
As with any type of termite application, the products are generally slow acting products. Some of the termites may die right away, while others will die over a period of time. A lot of the products out there claim to have a 90 day colony elimination, so it can be a little bit of a process. The reason that I point this out is to inform you that you may possibly see some more termite activity in that area during that period of time.
Contact Us
Choose Proactive Pest Control for professional, comprehensive, guaranteed pest and lawn management. The pros at Proactive will work diligently to gain your trust, confidence, and your total satisfaction. CALL US TODAY at 770-800-PEST to schedule a free, no obligation inspection and evaluation for your home or business. Or, contact us for a FREE consultation. Let us show you why Proactive Pest Control is northeast Georgia's first choice for pest, termite, and lawn services.