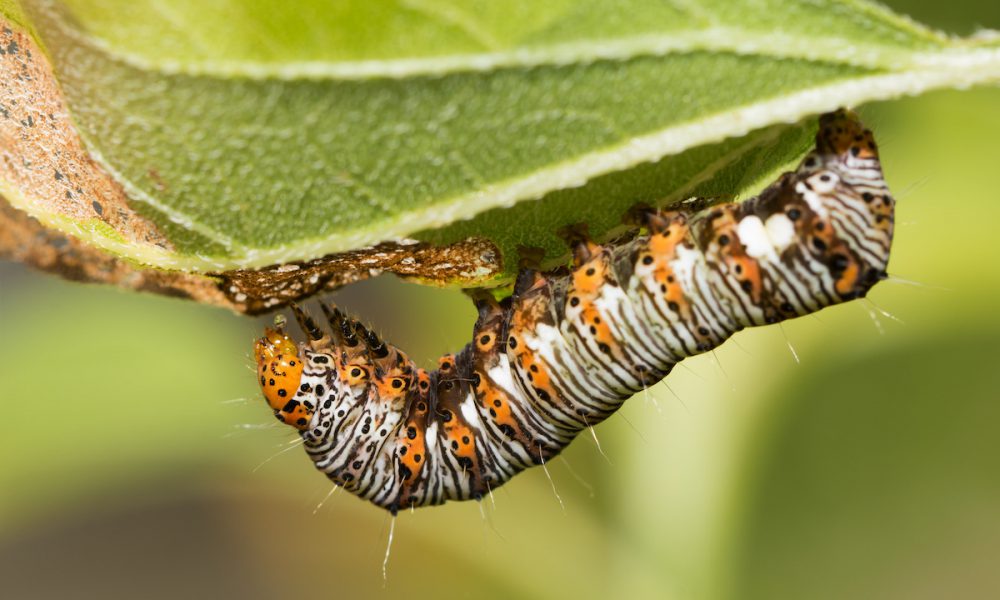 There are over 160,000 species of moths in the United States. Moths are a group of insects that are related to butterflies. They belong to the Lepidoptera order. There are more than 54 moth species documented in Georgia.
In this series, we will discuss the following moths:
Luna Moth
Scarlet-Bodied Wasp Moth
Eight-Spotted Forester Moth
Because of the eight large white patches on the back of the wings of the Eight-spotted Forester Moth, it is pretty easy to identify. Add to it bright orange-red leg hairs, and they become even more easy to notice.
This moth loves to fly around during the day around flowers, so it is often mistaken for a butterfly. It is found close to forests and woodlands.
Classification
Here is the classification breakdown:
Kingdom Animalia (Animals)
Phylum Arthropoda (Arthropods)
Class Insecta (Insects)
Order Lepidoptera (Butterflies and Moths)
Family Noctuidae
Genus Alypia
Species Octomaculata
Size
 Adult length .62 inches to 1.44 inches
Colors
Black, white, orange, red and yellow
Descriptors
Dots, 8, patches, flying
Forewing black with two pale yellow spots and inconspicuous metallic blue bands. Hindwing black with white spots in basal and median areas. Body black except for pale yellow tegulae and orange on the front and middle legs.
They have orange bands at each segment. Black dots cover their orange parts of the body. Alternating thin black and white bands fill the space between the orange ones. Thin white whiskers sparsely extend from head to the rear.
Flight
One flight during April – June in the north. Two flights in the south with one August brood. The wingspan is 3 to 3.7 cm.
Range
Maine and southern Quebec to Florida. West to South Dakota and Texas.
Caterpillar Hosts
They feed on the leaves of various vine plants, including grapevines, pepper vines, and creepers. Adults are believed to drink nectar from a variety of flowering plants.
Favorite host plants of the caterpillar are Virginia Creeper, Japanese Creeper and members of the grape family.
Breeding
Females lay fertilized eggs in early summer. In warmer states, two broods are produced each year. A second wave comes in August. Late season pupae overwinter inside cracks of logs. Cooler states and provinces produce only one generation a year.
Please let our team of professionals help you with any pests in your home and property. Don't spend your valuable time dealing with things that we can handle for you. If you're in any of the surrounding areas, give Proactive Pest Control a call at 770-800-PEST or 770-800-7378.
Contact Us
Choose Proactive Pest Control for professional, comprehensive, guaranteed pest, and lawn management. The pros at Proactive will work diligently to gain your trust, confidence, and your total satisfaction. CALL US TODAY at 770-800-PEST to schedule a free, no-obligation inspection and evaluation for your home or business. Or, contact us for a FREE consultation. Let us show you why Proactive Pest Control is northeast Georgia's first choice for pest, termite, and lawn services.